Trendy Easter Table Decor Will Brighten Up Your Home
Views : 444
Author : Joyye
Update time : 2022-04-20 11:29:00
Trendy Easter Table Decor Will Brighten Up Your Home
Easter is such a fun holiday that people always love to make the table decor looks festive and different. From decorated eggs to colorful candies, we have put the trending elements together as the Easter table decor collections. You will find the beauty of an impressive Easter table by perfectly setting them.
1. Colorful Candy, Cute Bunny, and Fun Vegetable
(1) The Tiny Candy Bakeware Collection from Joyye
(Link: https://bit.ly/3EpBlhb)
When a soft color combination is applied to the simple design, it shows us a fresh look. If you are a baking lover, a set of different bakeware shapes and sizes will be your must-have. These tiny sizes are especially for yummy cookies, cupcakes, or crepes.
(2) The Light Candy Bakeware Collection from Joyye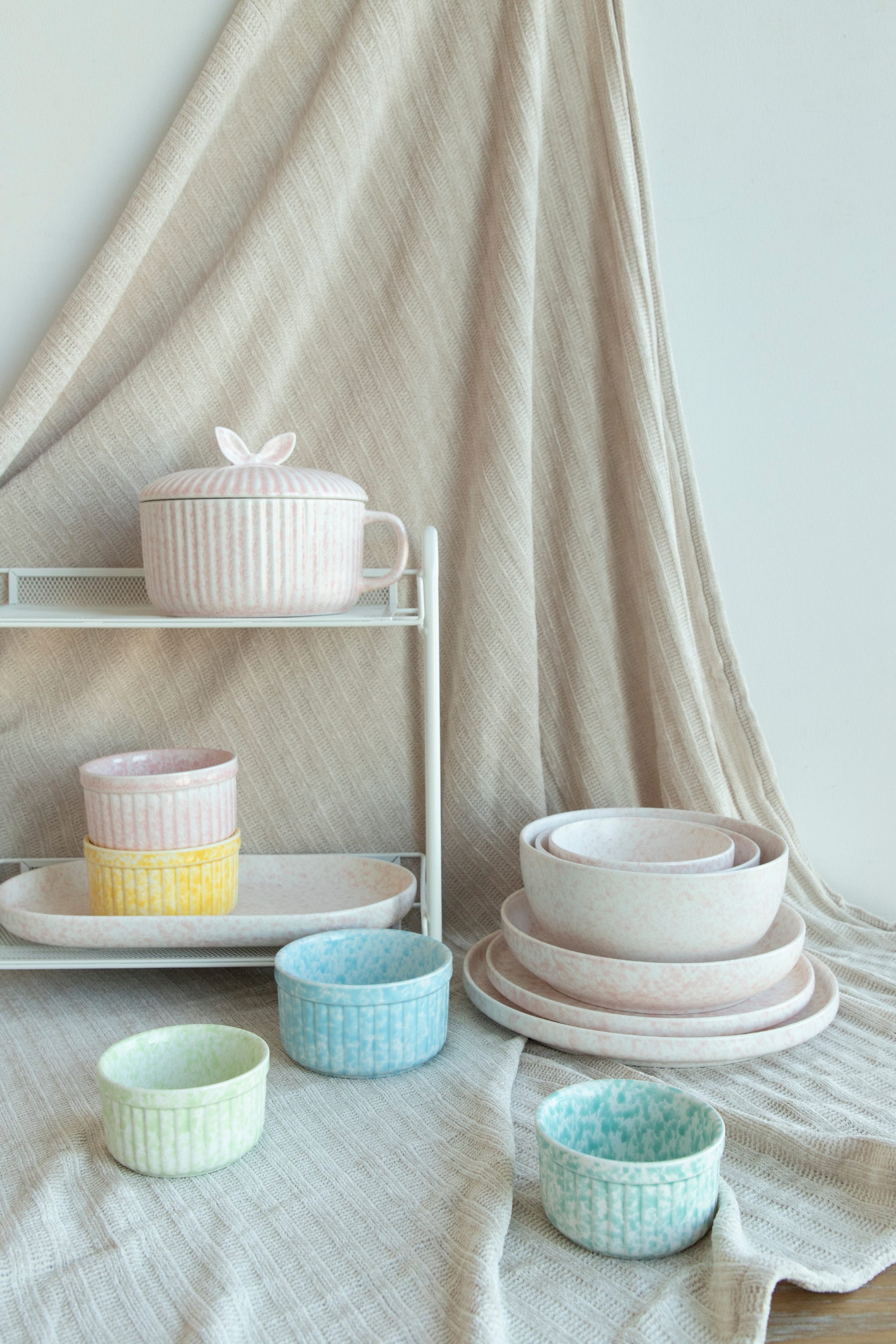 (Link: https://bit.ly/3OnLKOU)
Candy colors are always translated in a fun and bright way. When they are in light and powdered pastels, it makes them less candy and more home interior feeling. The bunny-ears-like cover expresses a fun and vivid vibe, making this collection perfect for Spring and Easter.
(3) The Vegetable Ceramic Bowl Collection from Joyye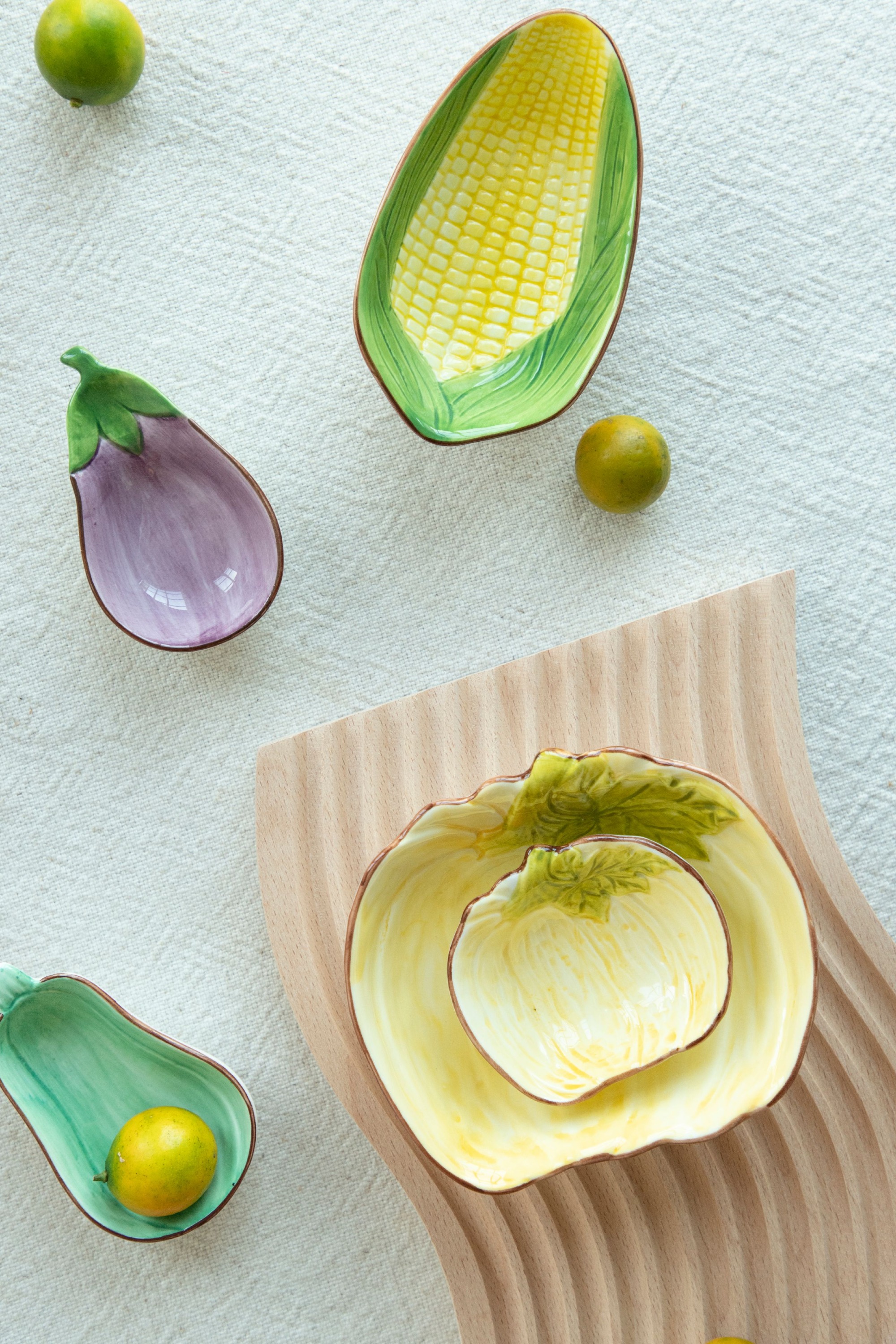 (Link: https://bit.ly/37oVyI2)
Ceramic bowls designed in vegetable shapes are trendy and cute. Glazed in light green or yellow tones, it delivers a healthy and positive sense, which is great for Spring and Easter.
2. Vintage Florals Create Vibe
(1) The Handpainted Spring Florals Tableware Collection from Joyye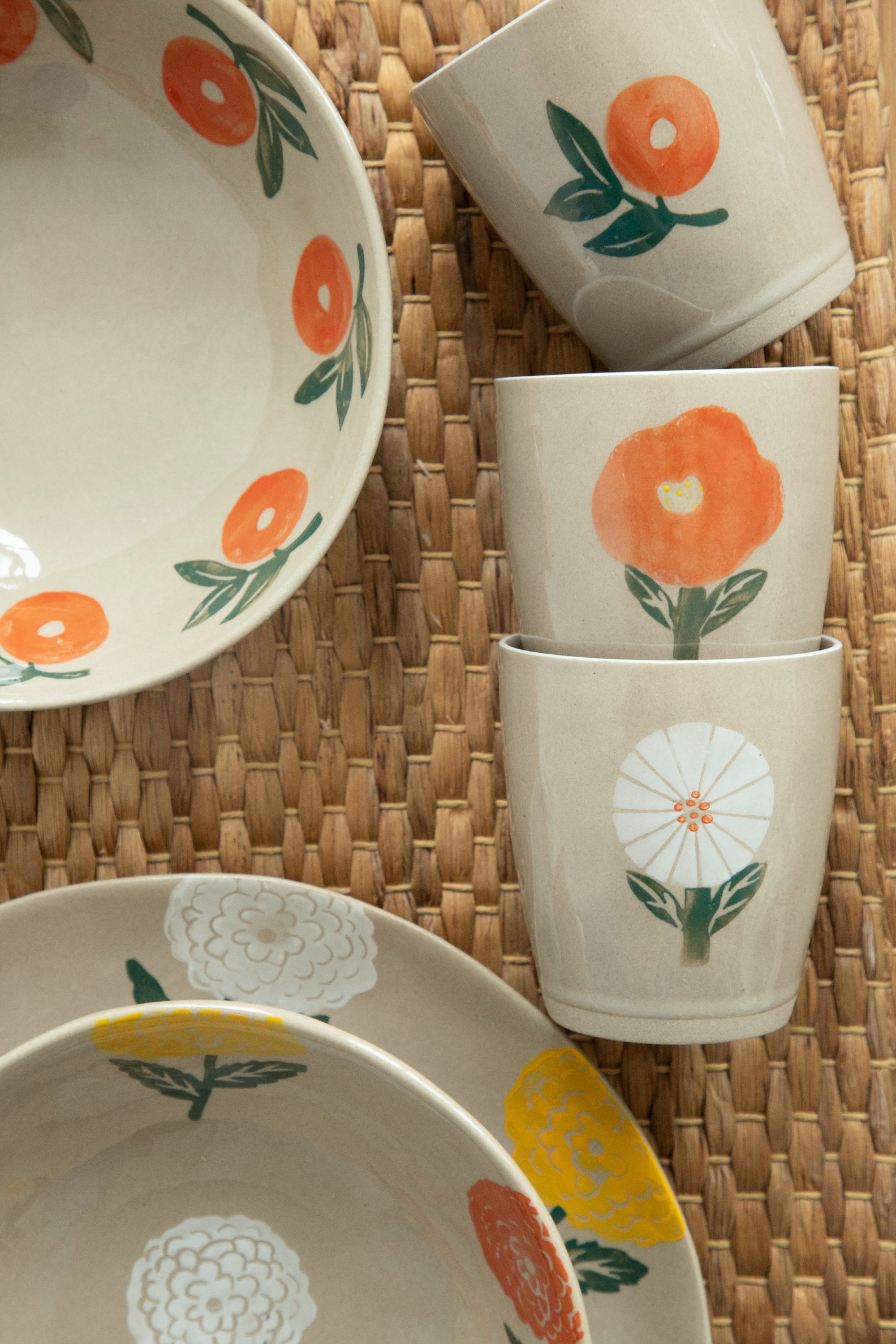 (Link: https://bit.ly/3xEu23Q)
Red stands for enthusiasm while florals represent vitality. When florals are combined with bright color and hand-paint, it speaks for the above inspiration well. Made of organic light brown stoneware, this tableware collection provides you with a vintage but vivid touch and might light up your table.
(2) The Vintage Hand Painted Florals Three-Footed Mug Collection from Joyye
Three-footed mugs are bringers of refinement. In such a gentle spring, with green leaves for backdrops, adding hand-painted blossom in bright red, it delivers a strongly vintage touch. The whole set collection must brighten up your gatherings.
3. Handmade Woven Touch and Artistic Style
(1) The Weaving Pure White Vase Collection from Joyye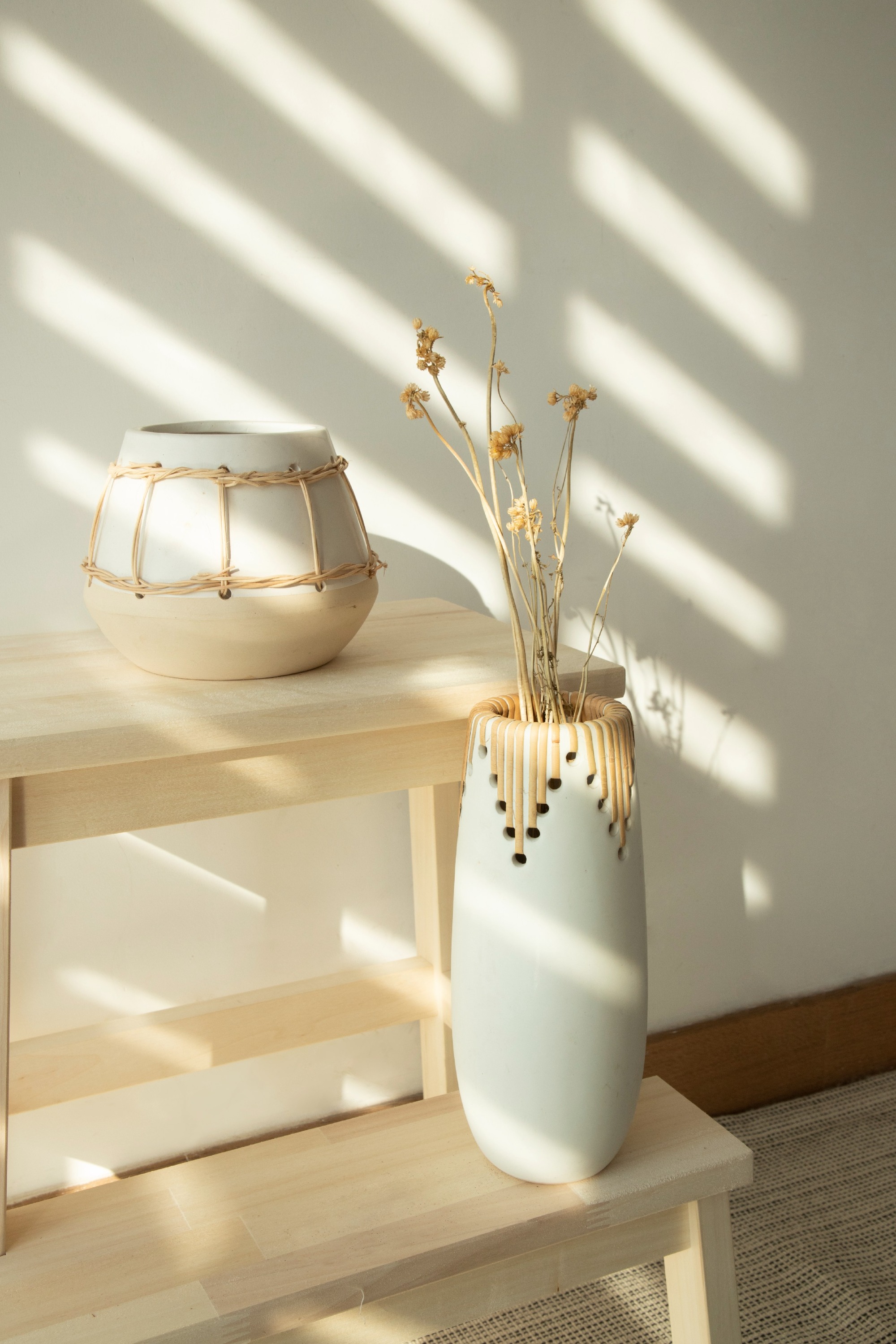 (Link: https://bit.ly/3KUpYAc)
Added some weaving on ceramic vases, it looks like some craft details making the design different. Combining the dots and holes trend, fresh light and pure white color with clay is a perfect match.
(2)The Artistic Style Irregular Vase and Candleholder Collection from Joyye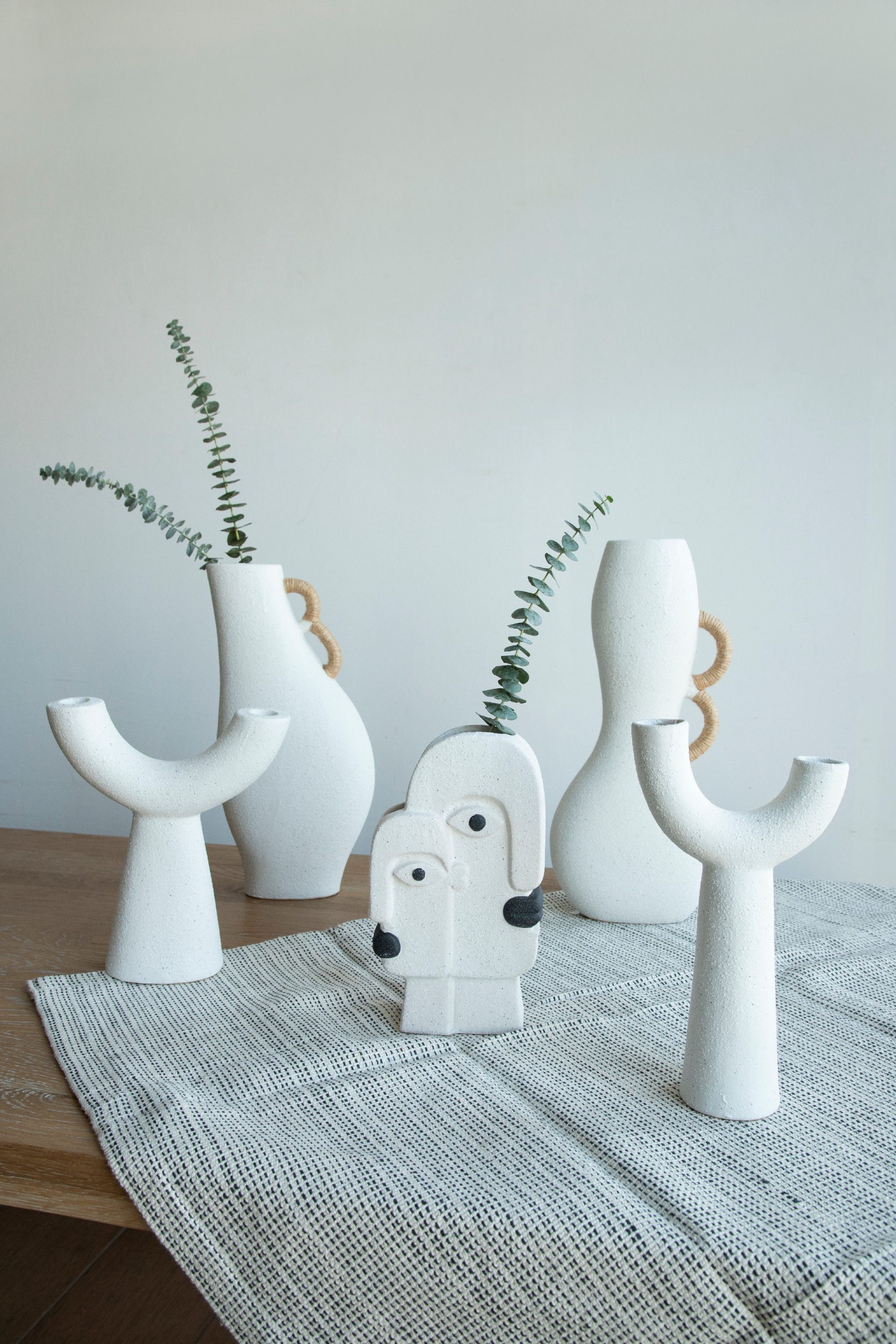 (Link: https://bit.ly/3KXjtwE)
Irregular shapes of vases and candleholders always create a strong artistic vibe for your home. They are more suitable for decoration. Some weaving for tiny handles on vases brings us a fresh visual feeling.
The beauty of table setting is everything. Joyye provides creative and professional customized ceramics solutions including tableware, bakeware, vases, and planters now.
If you need more details, please follow our social media accounts and contact us at our website: https://www.joyye.com/