3 Steps to Select Candle Holders for Your Summer Collection
Views : 415
Author : Joyye
Update time : 2022-05-20 11:37:10
3 Steps to Select Candle Holders for Your Summer Collection
In China, today is a special day to express love. "520" in mandarin pronunciation is similar to "I love you". Many young lovers fancy this day and celebrate it together.
On such a special day, candle holders in every different style are an ideal way to add a decorative ambiance to any room in the house.
Here is a guide to learning more about candle holders, including materials and styles.
1. Know about Candle Holder Materials
(1) Ceramics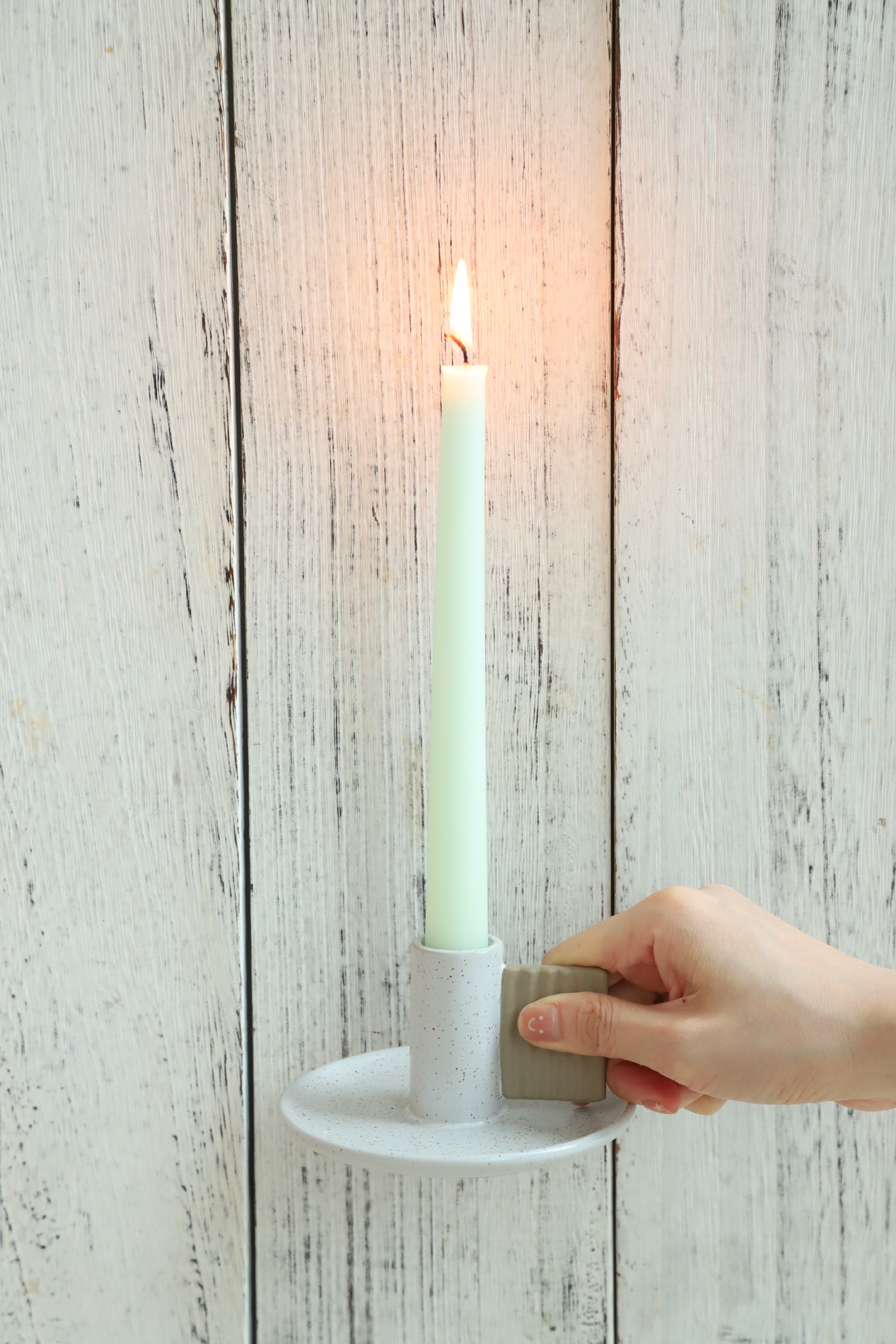 (Picture source: Design by Joyye)
Durable and high-temperature resistant, ceramics are great options for candle holders. As the color of the ceramics is more clear and more visible, hand-painting and colorful glazing are a big part of them. They are available in a wide range of sizes and shapes you like.
(Picture source: Pinterest@LuxeInteriors)
Marble is a great addition to a modern maison or a classical ambiance. You can find a variety of candle holders made in marble to complement your home. They will add an eye-catching visual accent to any room.
(3) Glass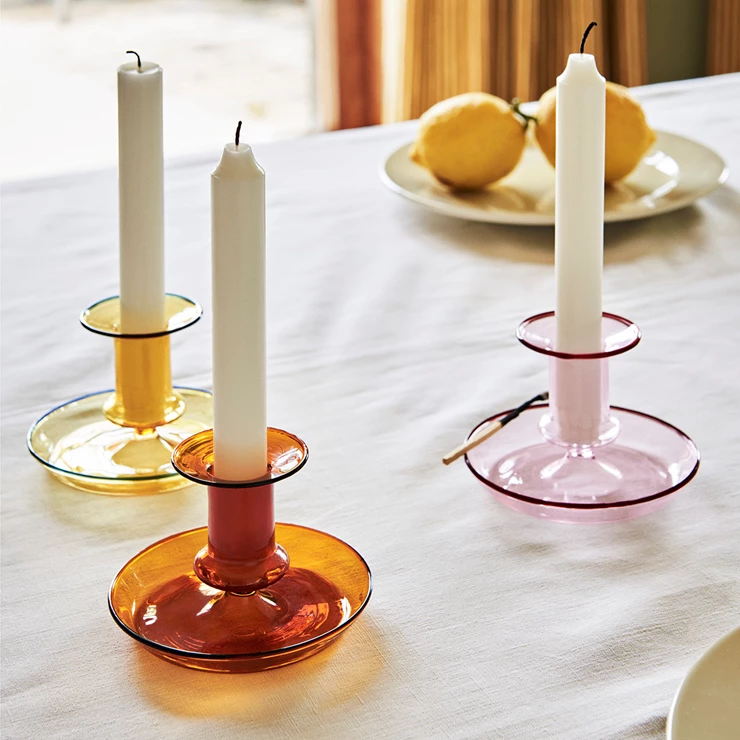 (Picture source: Pinterest@nordicnestcom)
Glass made will last for seasons to come. Clear, colored, or frosted, glass styles make any candle easy to match the look. Multi options in glass looks are suitable for any table and space.
(Picture source: Pinterest@etsy)
Different metals make great pieces for candle holders. It is perfect to match finishes on your furnishings and hardware, bringing your home a classic, delicate vibe.
(Picture source: Pinterest@etsy)
Wood built offers texture and a touch of nature to any room. Available in various shapes and sizes, they look vintage and provide your home with a retro feeling. They must be stunning and functional artworks to complement your home.
2. Create a unique space with different candle holders
(1) Taper
(Picture source: Pinterest@luluandgeorgia)
Taper candle holders are perfect to decorate dining room tables or kitchens and are great to be placed on any flat surface or tabletop. You can group a set or mixed in different sizes for a more stunning look.
(Picture source: Pinterest@westelm)
Using pillar holders to dress up on the dining table or kitchen table is a common way. Taper styles and pillar holders are an ideal match to adorn your dining room and create a distinct flickering light for your meals.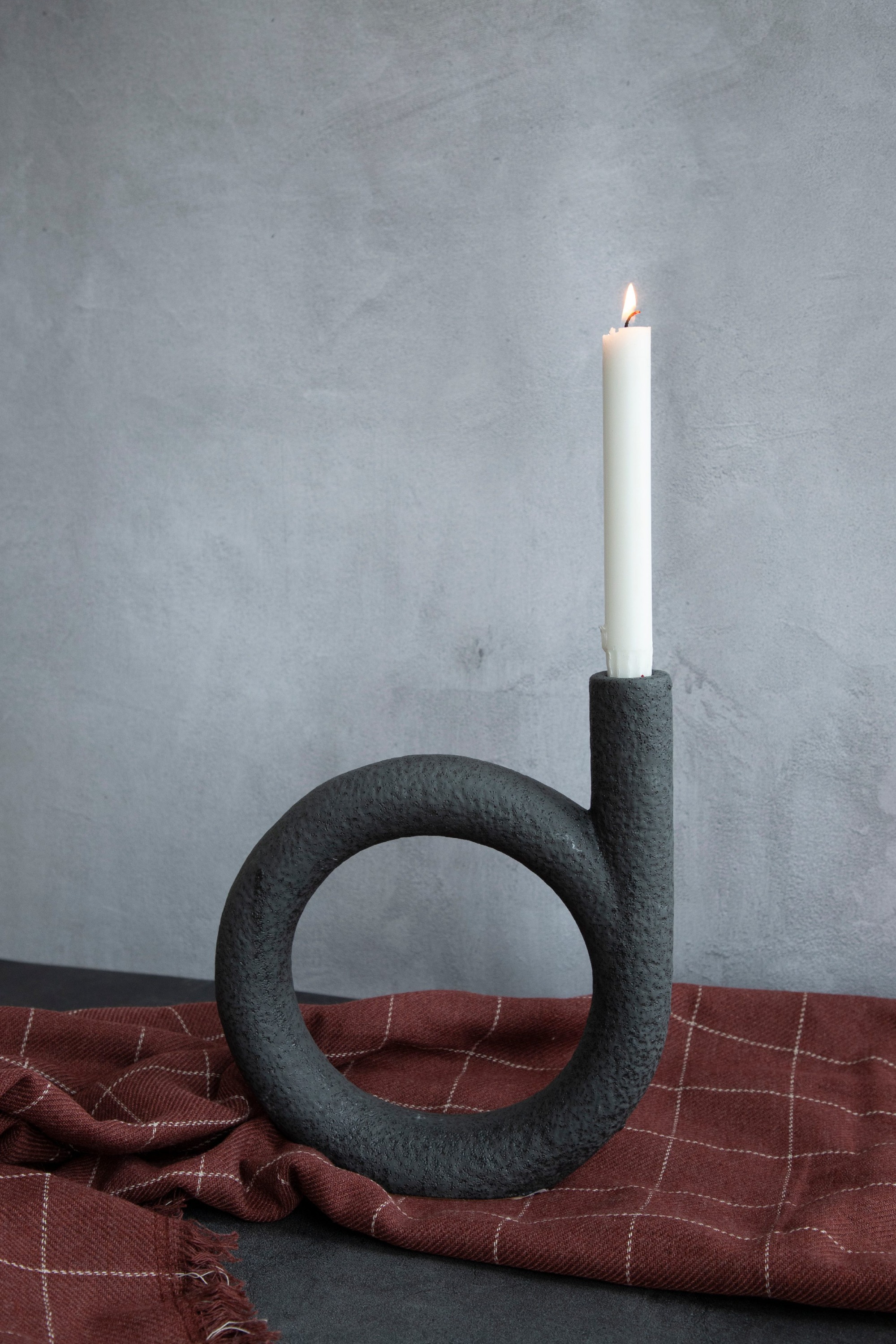 (Picture source: Design by Joyye)
Candle holders come in different shapes and sizes, irregular ones will spotlight your room. Inspired by plants, geometries, or else creations, these candle holders feature a wide range of artistic style shapes. It must add a great addition to any space in your home.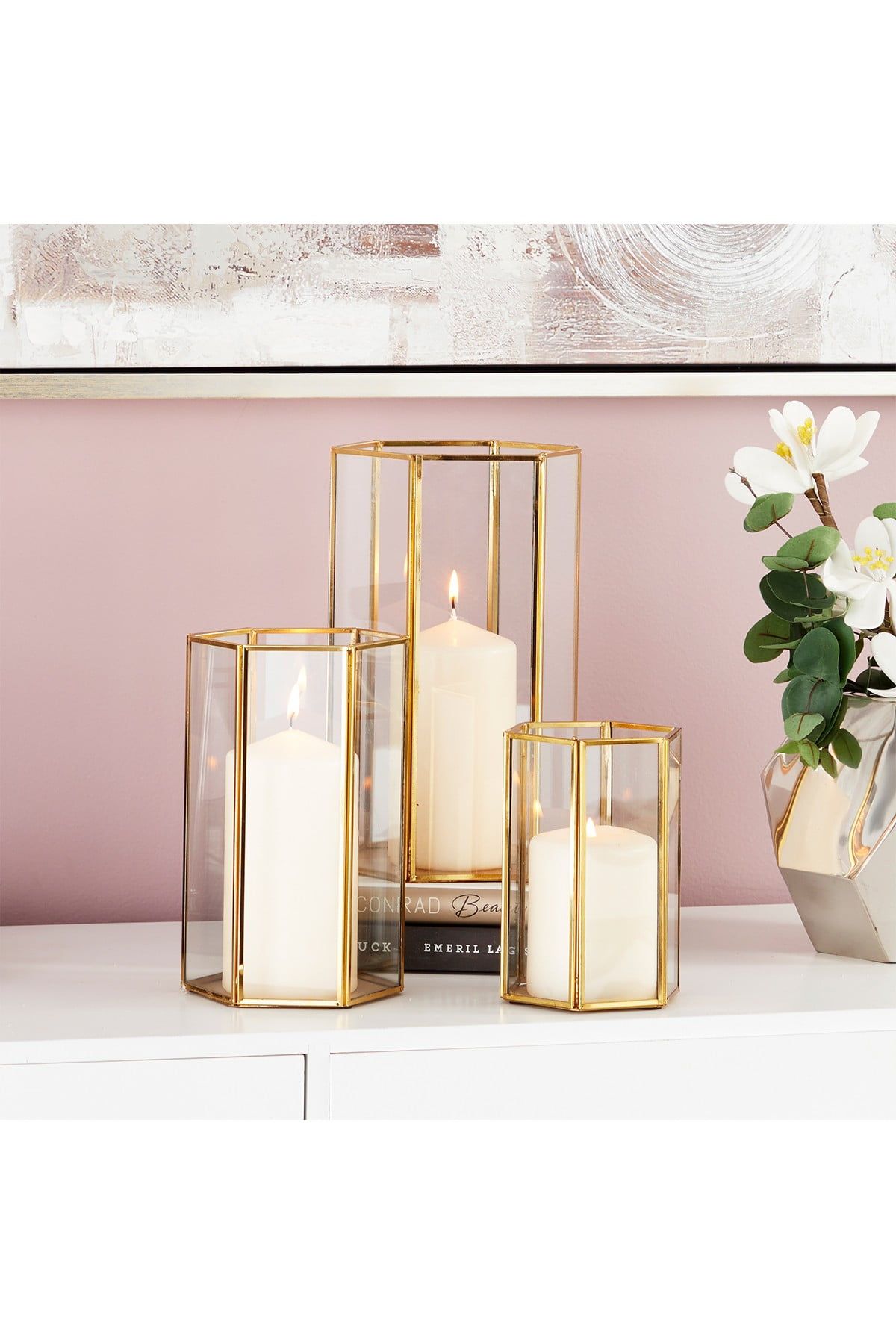 (Picture source: Pinterest@nordstromrack)
Lantern holders are the perfect way to illuminate outside, including exterior gardens, and patios. They also work well in your bedrooms, dining rooms, or hallways, only for a striking decoration.
3. Designs of candle holders you can find at Joyye
Joyye has been focused on creative ceramics of multiple crafts for over 20 years. We are a leading manufacturer from China in ceramics homeware. Our vision is rooted in creative designs and multi-crafts to keep up to date with trendy styles.
You will discover ideal designs from Joyye to fulfill your demands:
(1) The Romantic Summer Ceramics Candleholder Collection by Joyye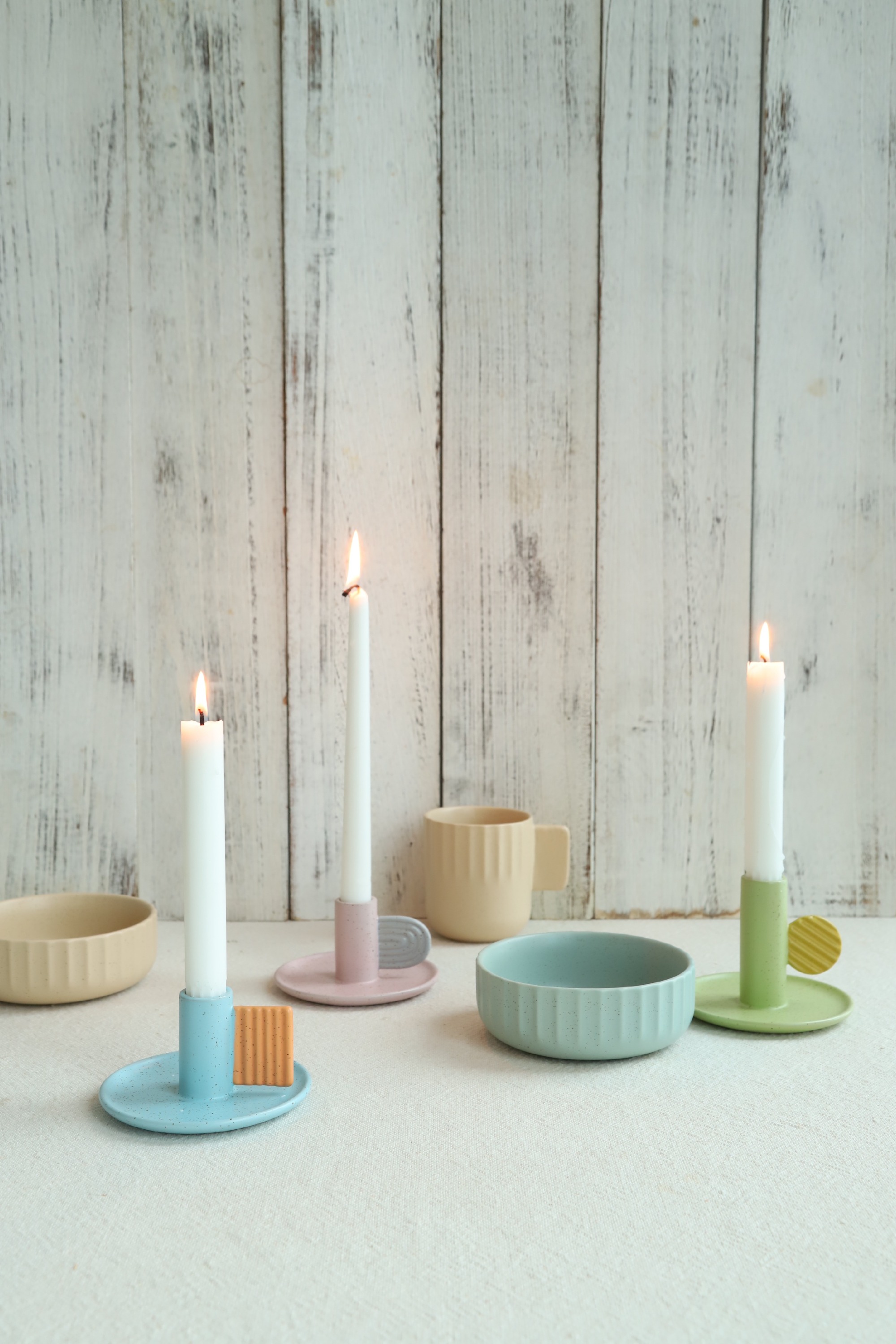 (About this design, please contact us for more details.)
Shaped like a taper with a flat bottom, the set of colorful candle holders comes in tiny speckled glazes with biscuit-like handles that complement your tablescape for a romantic look.
Made of ceramics with a speckled finish

Perfect for dining room tables or kitchens

Available for different shapes, sizes, and multicolor
(2) The Lotus Candleholder Collection from Joyye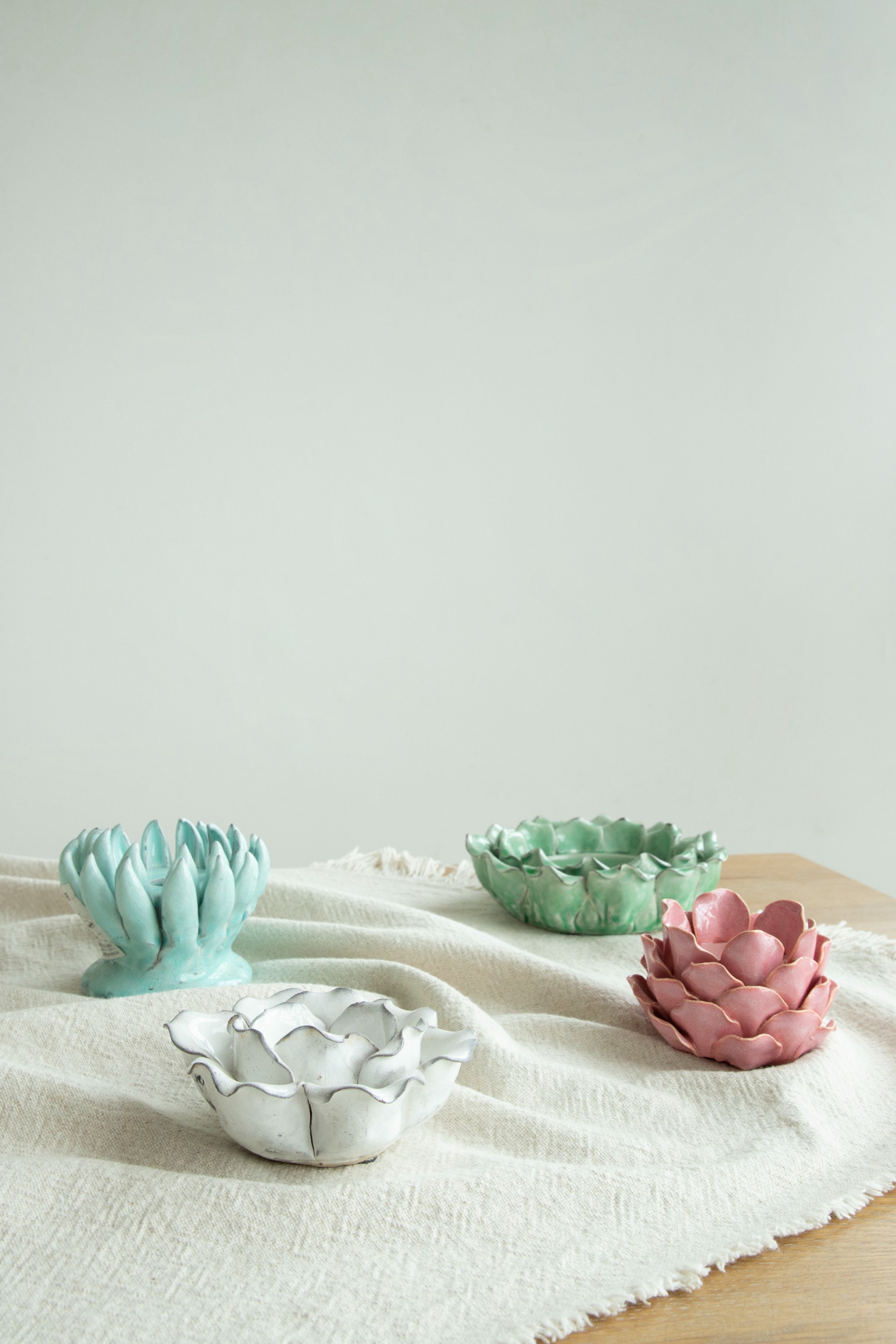 Inspired by lotus, from bud to bloom, this set of candleholders features 4 various shapes, glazed in reactive glaze matching crackle glaze to allow the whole set for an artistic decor accent.
The details are on the edges, focusing on its organic texture and the natural touch.
Made of stoneware in a reactive glaze or crackle glaze

Ideal for table decoration
(3) The Artistic Style Irregular Vase and Candleholder Collection from Joyye
Crafted of stoneware with a tiny grey speckled glaze, this candle holder grows a minimalist ambiance with the irregular taper shapes against a white backdrop. The taper or pillar bottom and archtops make this candleholder an eclectic vessel for tall candles.
Made of stoneware in white tiny speckled glaze

Great pieces for vase combination

Different shapes and colors are available
(4) The Black Speckle Stoneware Candleholder from Joyye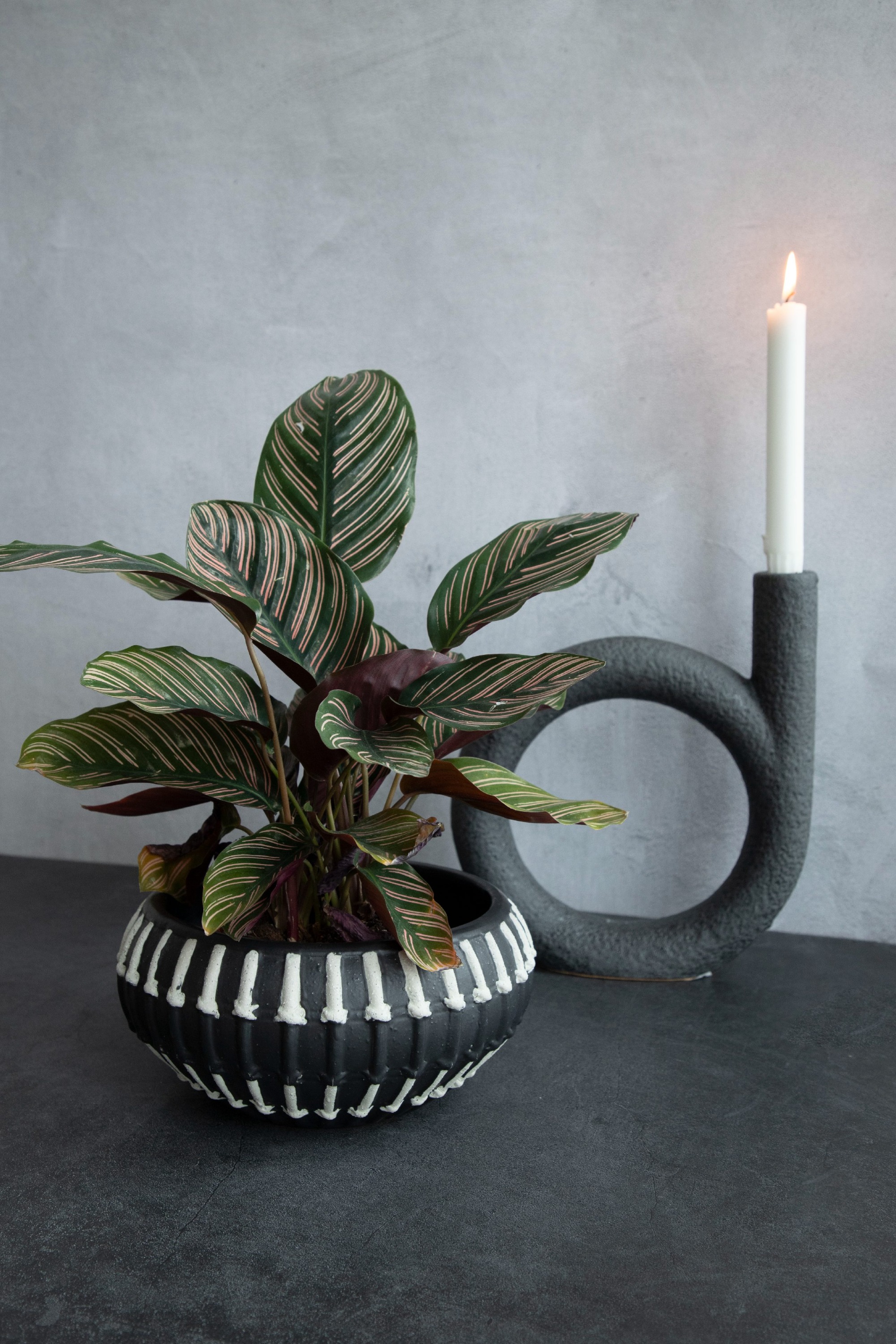 With its unique shape and textured speckle black glaze, this irregular circle candle holder has a modern and minimalist appeal. This candle holder is a perfect way to match with planters, creating an unconventional atmosphere in any room of the home.
Crafted of stoneware in black speckled glaze

Dressing up on mantels, dining room tables, or kitchens

A wide range of shapes and sizes are available
(5) The Black and Gold Candleholder Collection from Joyye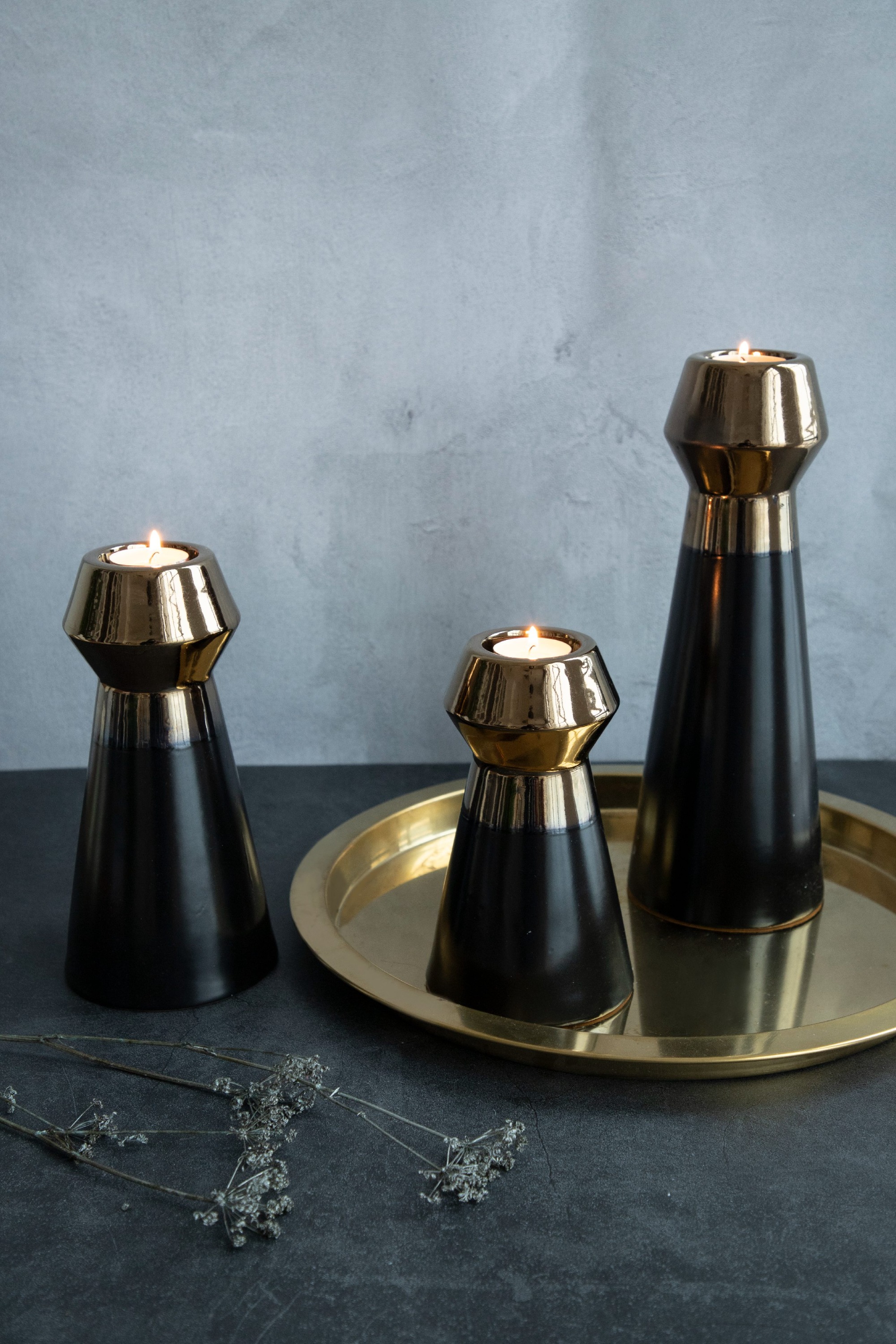 Luxury style and gold glaze tops make this taper candle holder a stylish trendy-glam look. With the elegant taper design, the gold and black glaze are contrasted with each other for a stunning modern appeal. Working well on holding tiny candles, its delicate look makes a chic style statement and is perfect for any table.
Crafted of stoneware in gold and black glaze

Place them on any tablescape

Multi sizes and crafts are available
(6) The Summer Vibe Candleholder Collection from Joyye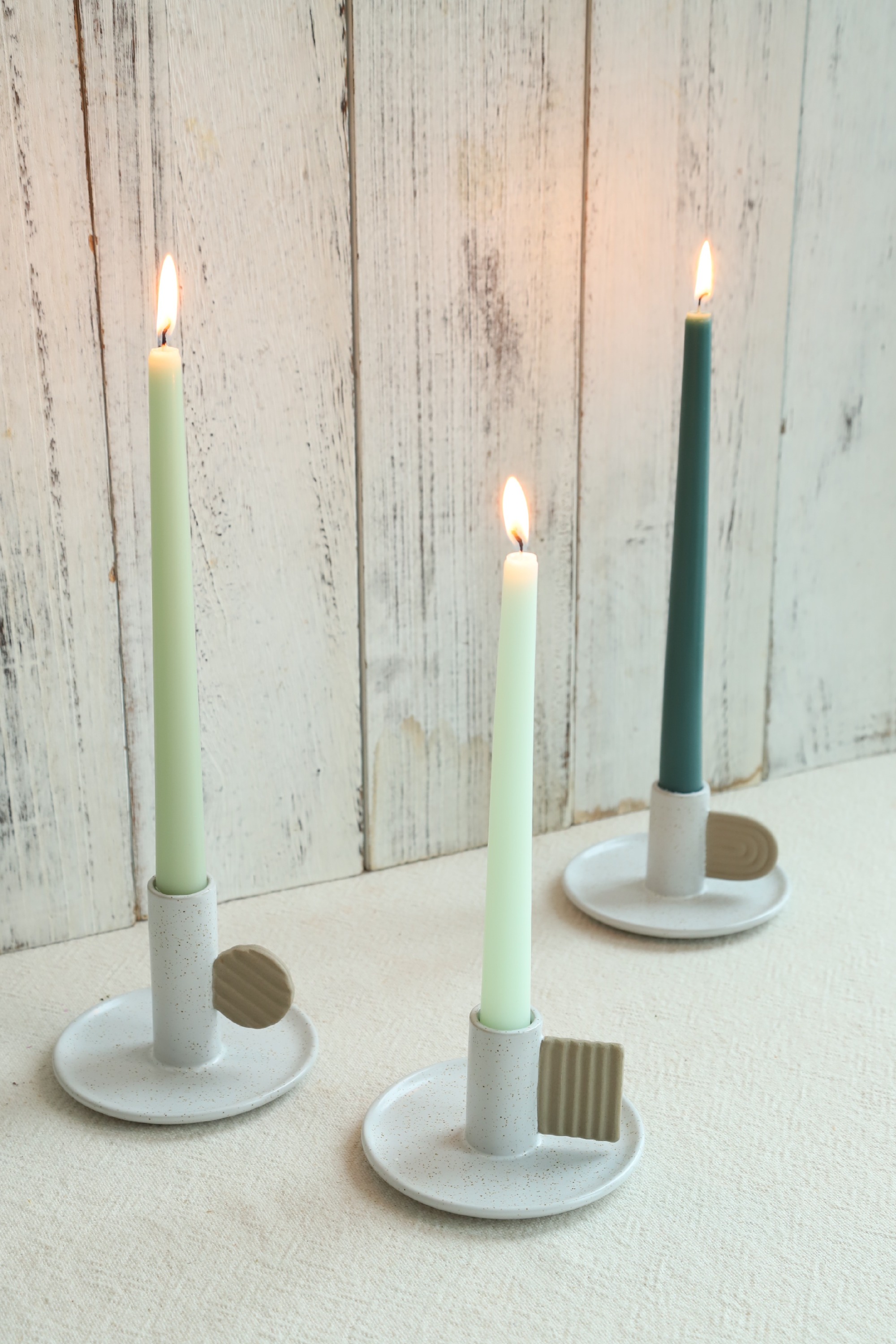 Made of tiny speckled ceramics, this natural candle holder has a dark speckled glaze finish on the surface, with adorable handles for decoration. Bring a cozy, warm feel to your table, offering a subtle touch to your home.
Made of ceramics in speckled glaze

Great pieces for everyday use

Various colors and crafts are available
Here at Joyye, we delicates to providing creative ceramics focused on quality, for the everyday life of everyone all over the world. Make a stunning statement this summer with these pretty candle holders, for more details please contact us at https://www.joyye.com/.