The Best Guide to Select Your Bakeware
Views : 562
Author : Joyye
Update time : 2021-10-13 14:39:18
The Best Guide to Select Your Bakeware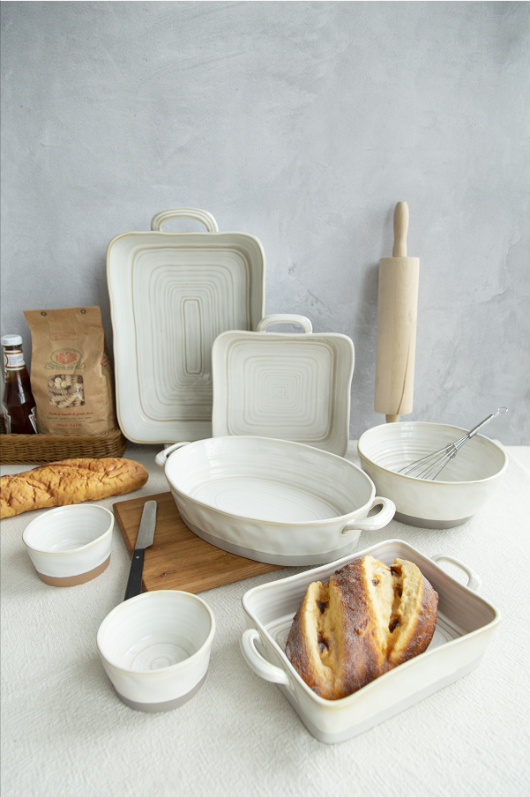 Many people are passionate about cooking. For better cooking, it is vital to choose suitable equipment. With the cooler weather, baking recipes might be more popular. So, you will find that learning to select bakeware that can help you make an ideal meal.
There are various materials for bakeware, but today we are going to introduce Stoneware Bakeware.
1. What is Stoneware?
Stoneware is a kind of ceramic made of clay, feldspar, quartz, and kaolin, fired at a high-temperature range between 1200-1250℃. Thus, it is more durable and is in high-temperature resistance.
As it is a strong material and resistant to chipping, the stoneware body is thicker and heavier. What's more, the color on the stoneware is more clearer and visible. Handpainting and colorful glazing are suitable for the stoneware.
To style your kitchen and make your meal more good-looking, stoneware is in all kinds of sizes, shapes, and colors, which is a good choice for you.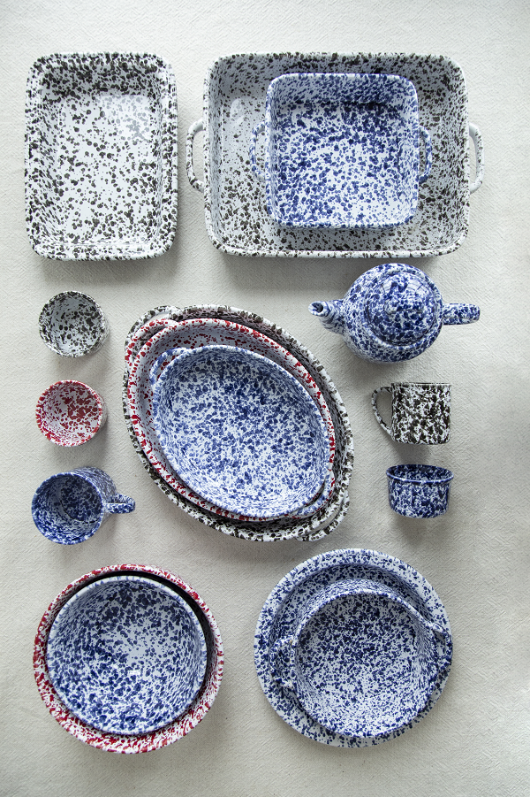 2. What You Should Consider in Selection?
(1) Ability to High-Temperature Resistance
You will find that stoneware is a good material for cooking. It can withstand temperatures up to 450°F( 232°C). But it can not be exposed to a broiler or grilling element, or another direct heat source.
(2) Available for Holding Heat
It is better to choose the material doing well in heat retention. Stoneware holds heat well and is also in even distribution. To maintain the flavor and temperature for meals, it is perfect for oven-to-table serving.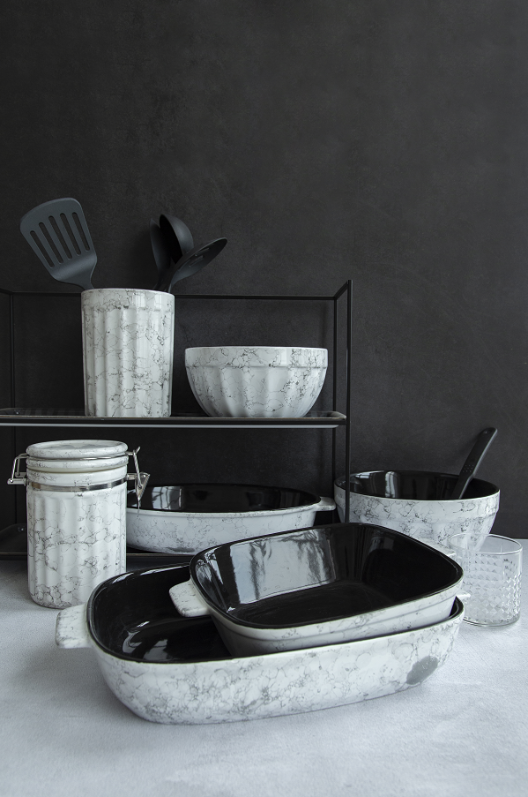 (3) Safety of Use
When it comes to baking, the safe use of equipment is important. As mentioned above, stoneware can not be exposed to a broiler or grilling element, or another direct heat source. Don't use it on a burner or grill.
But stoneware can go from the freezer to the oven. Also, it should be oven safe and dishwasher safe.
(4) Choose The Right Size
The size is up to the amounts of people you cook for and the recipe you are going to try. Look up the capacity and dimensions of baking dishes. You can also measure the volume, length, width, and height.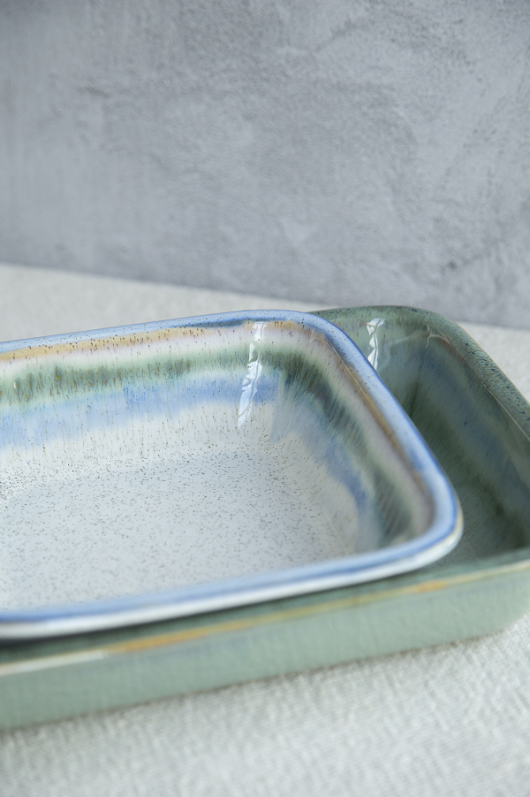 (5) Know The Shapes
The shape matters. There are some normal shapes such as round, oval, square, and rectangular. Which one will you pick?
If you would like to try a pie, pick something round and deep that might fit. For roasted beef, a rectangular but not as deep as the round will be better. And a square shape is good for baking cake.
It depends on the recipes you want. Before having tried on the recipes, you can think about the dish corners, bakeware depth, and presentation for the food.
(6) The Suitable Design
It is about to stylish your kitchen. A set of bakeware in a unique design could light up your table. Also, this everyday set should be in good functionality. Combined the beauty and functionality, from the kitchen to the table, it will cheer up your mood and make your food tastier.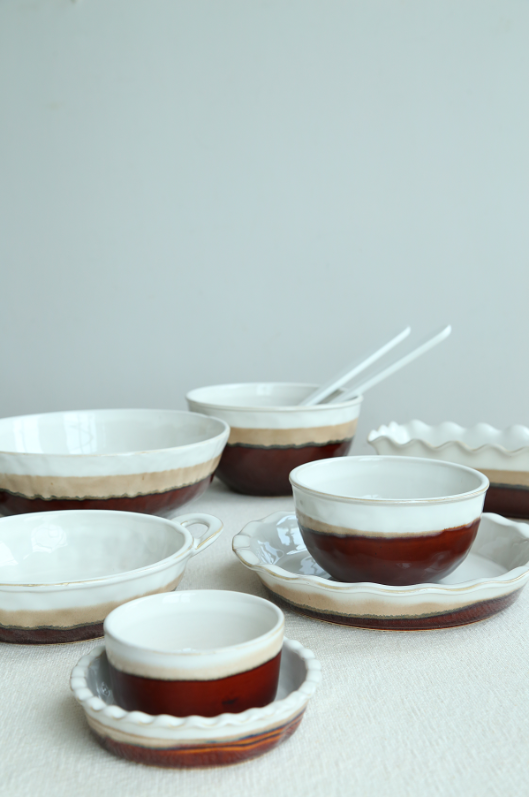 3. How about Joyye's Bakeware?
Joyye, a manufacturer focusing on creative ceramics of multiple crafts, dedicates to spread life aesthetics through our products.
You may find the suitable design at Joyye:
(1) Crochet Bakeware
(Link: https://www.joyye.com/products/--451)

(2)Terracotta Bakeware

(Link:
https://www.joyye.com/products/--454
)
(3)Speckled Bakeware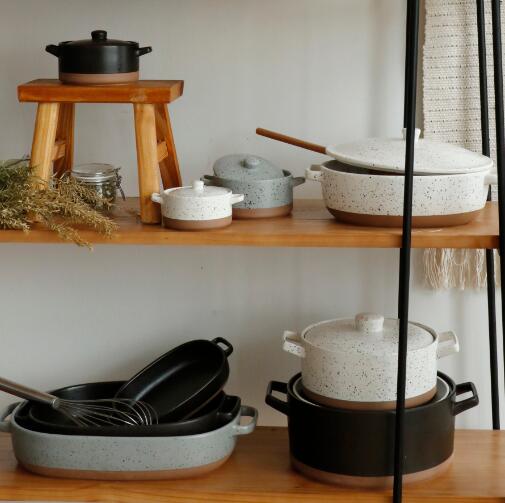 (Link:
https://www.joyye.com/products/--453
)
(4) Four Seasons Bakeware
(Link:
https://www.joyye.com/products/four-seasons-bakeware
)
New arrivals are coming! If you are interested in Joyye's design and products, please follow our social networking pages or feel free to visit
https://www.joyye.com/
.