How to Select Your Best Vase?
Views : 551
Author : Joyye
Update time : 2021-09-15 11:27:33
How to Select Your Best Vase?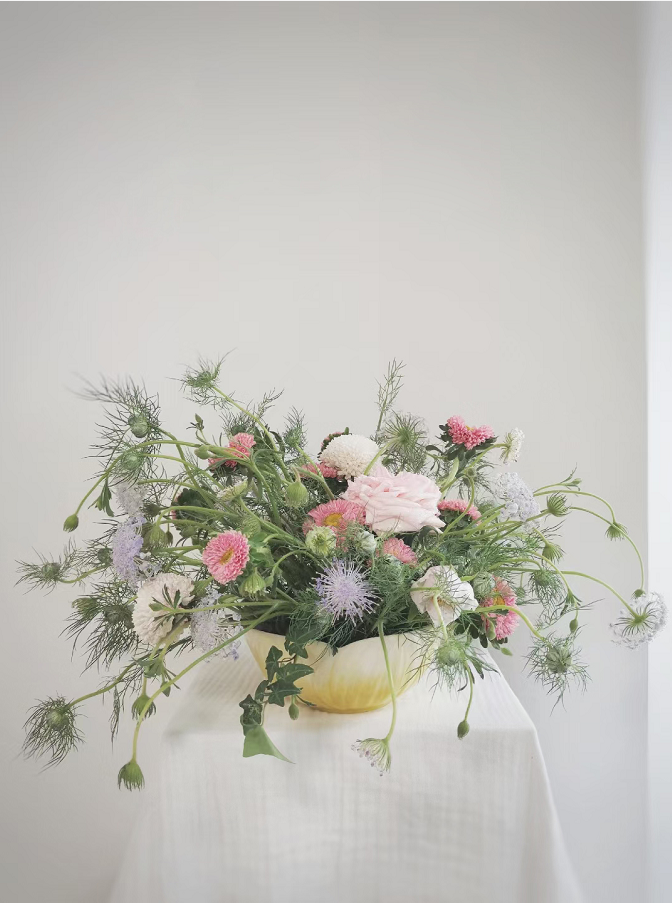 The sudden chaos has stopped us from going outside. Stay at home is a smarter and safer choice. With gaining more time at home, it seems like that DIY flower centerpiece is a good way to release our stress. However, the DIY flower centerpiece is not only about the flowers, but also about the vases.

The autumn is coming. Scroll through for some useful tips to use in your selecting vases this autumn.
1. What are the various shapes of vases?
Here are 5 different shapes of vases.
(1) Cylinders
Cylinder vases are also called Column vases or Hurricane vases. They are perfect for flowers with long stems, such as the early fall sunflowers. Slight cylinder vases create a modern look, while ceramic vases show a classic or rustic vibe.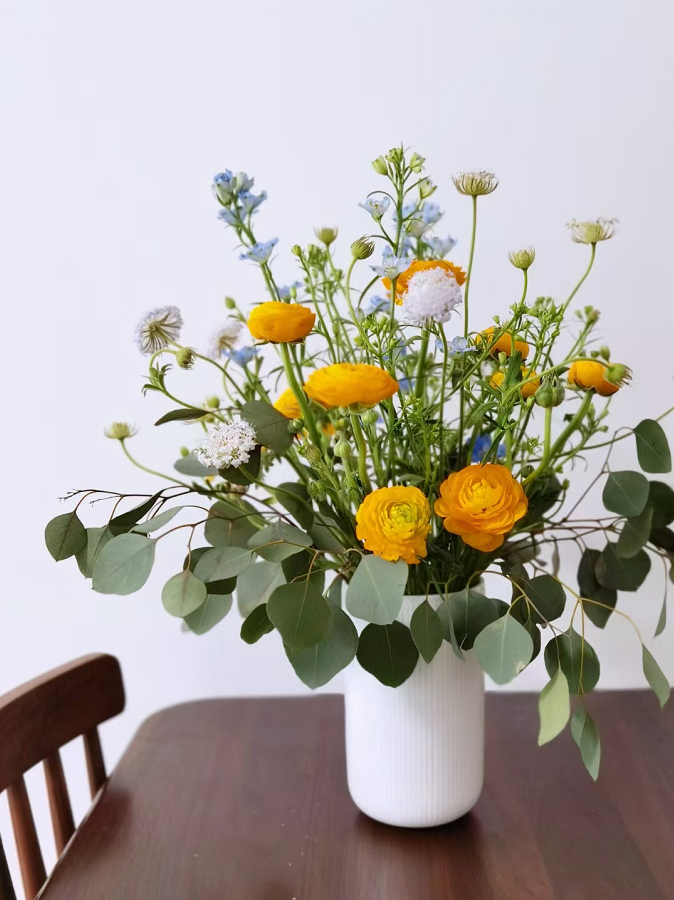 (2) Cubes
No matter put plenty of flowers in one arrangement, or you only would like a single flower to stand out, cubes are good choices for you. This shape gives your decor a uniquely modern feeling.
(3) Bud Vases
Bud vases come in various designs. They could be bottle-like, cylindrical shapes or cube-shaped designs. Hence, bud vases feature versatile styles, which help to create a minimalist, classic, or modern style.
(4) Bowls
Bowls are better suited for blooms with shorter stems, such as marigolds. They could be cute and make fun arrangements. It is also a nice shape to create a classic or minimalist look.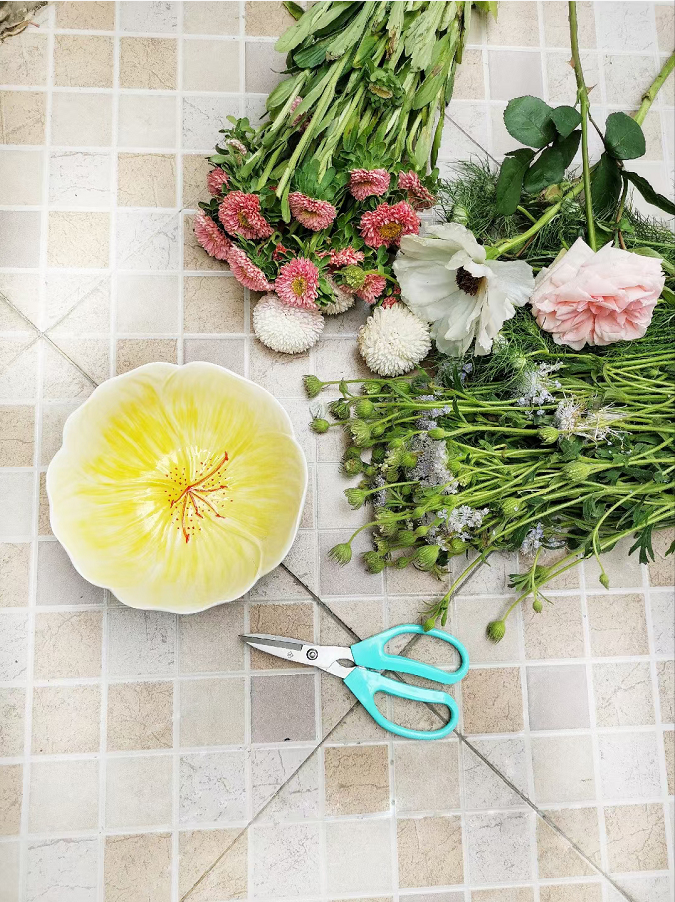 (5) Urns
Urns have an hourglass shape or curved profiles. As they show a more traditional appearance than other vase shapes, a classic arrangement and style is preferred.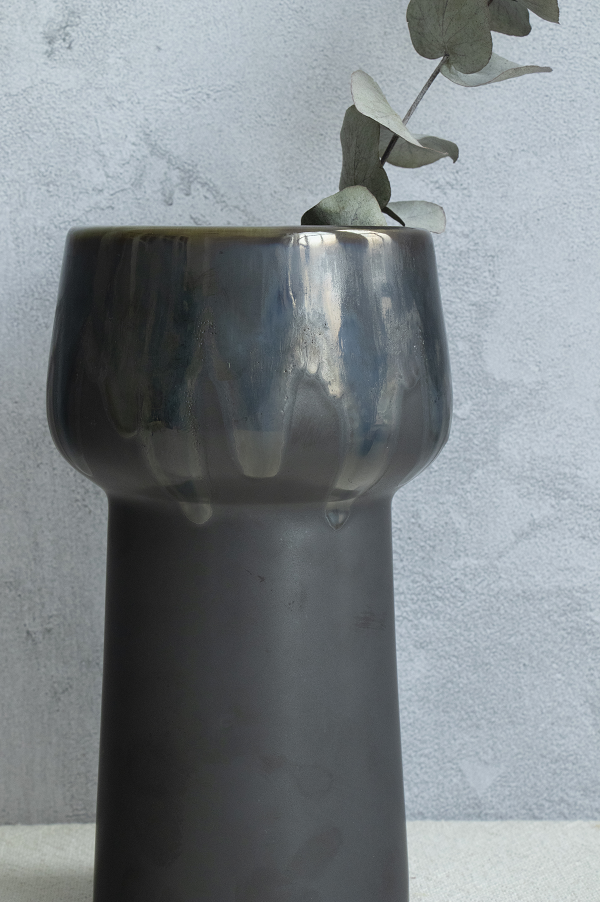 2. How to select your best vase?
To select your vase, it is up to your interior styles. There are some interior styles on trending.
(1) Modern
Industrial style is one of the typical styles for a modern look. It emphasizes the use of distressed wood elements and concrete materials. Sleek cylinder vases will add some modern details to this style. It is likely to be a simple way to lighten up your kitchen dining table.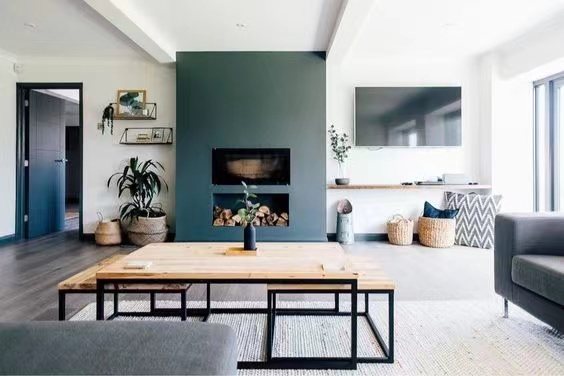 (Photo by Pinterest @LivRoomIdeas)

(2) Rustic
Farmhouse style could stand for this rustic trend. It comprises country-style details including leather, woods, and barn door. Also, it provides a classic look and gives us a feeling of warmth, cozy, or nature. Ceramic cylinder vases and bud vases are suited for this style.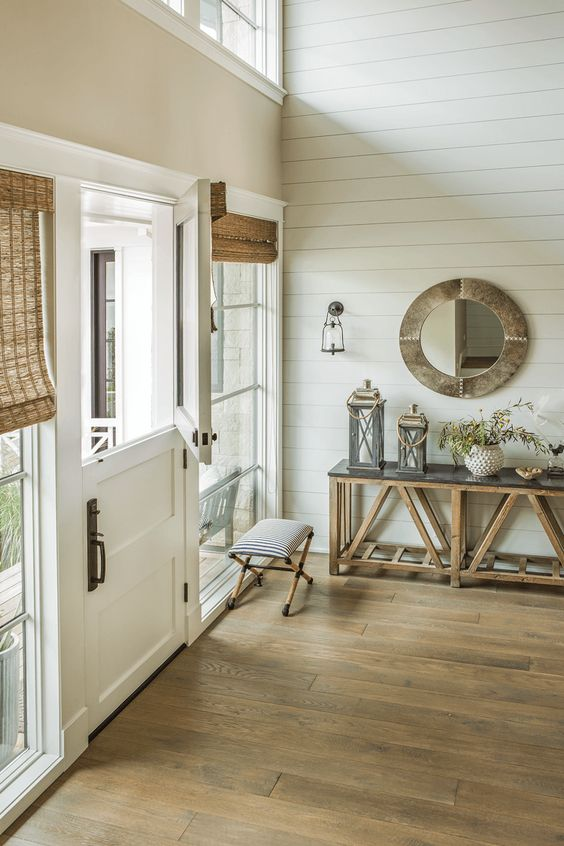 (Photo by Pinterest @cottagesandbungalows)

(3) Traditional
Traditional home style often includes elements of woods, columns, and classic designs. Maybe it will give people a boring feel, but it also brings a natural feeling to us. It is in great compatibility, which is perfect for all kinds shapes of vases.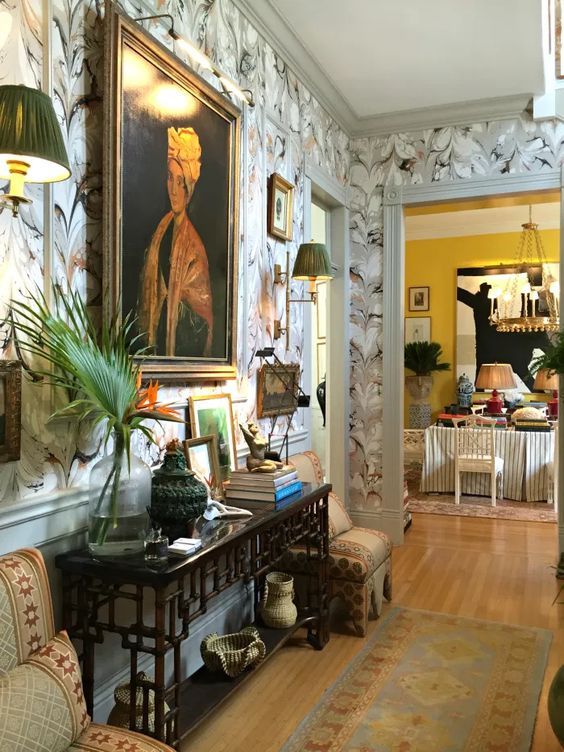 (Photo by Pinterest @maggieoverby)

(4) Minimalist
Similar to modern design, Minimalist interior style involves using basic elements to create a simple and functional living space. It calls for functional needs. Usually, this style is more perfect for a smaller apartment and maintains the essential functions. Cylinders, buds, and cubes vases are popular options for Minimalists.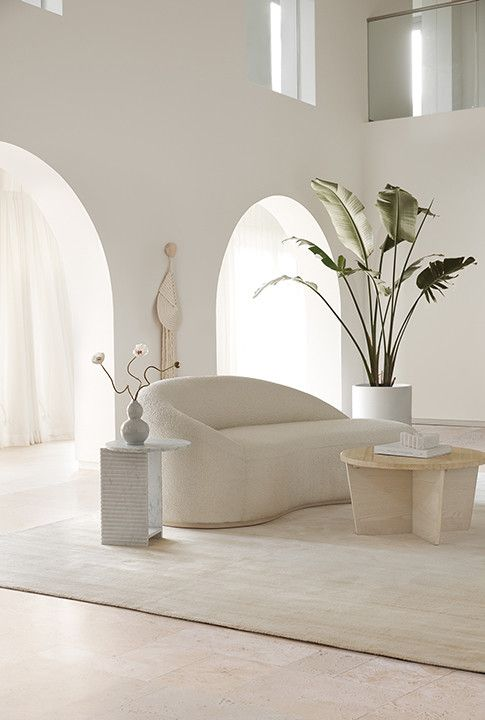 (Photo by Pinterest @lonnymag)

(5) Natural
We could see the natural trend through Scandinavian styles and Coastal styles. Scandinavian style is a minimalistic style combining textures and soft tones, with some natural elements. Coastal style emphasizes the use of natural light, soft tones, and a clean aesthetic. Both styles evoke clean lines, functional furnishings, and natural vibes. Any vases shapes are a good fit.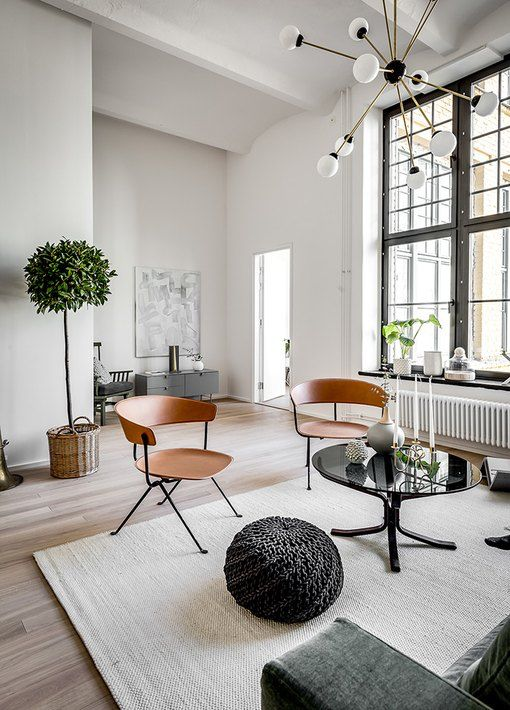 (Photo by Pinterest @hunkerhome)

3. Have a look at Joyye Vase
When it comes to style, ceramic vases are one of the most versatile. They are available for lots of colors, crafts, designs, and shapes. No matter colorful options for a fancy style or textured options for a nordic style. They are always your best choice.
Joyye is a leading ceramic manufacturer from China since 2002, focusing on multiple crafts and designs.
You could have a look at Joyye vases below:
(1) Country Style Vases from Joyye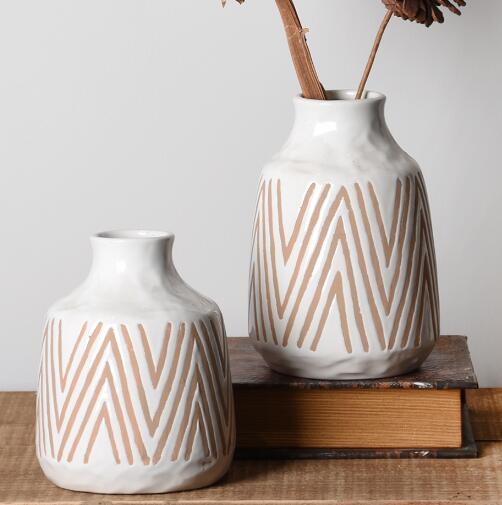 (Link: https://www.joyye.com/products/country-living)

(2) Modern Black and White Vases from Joyye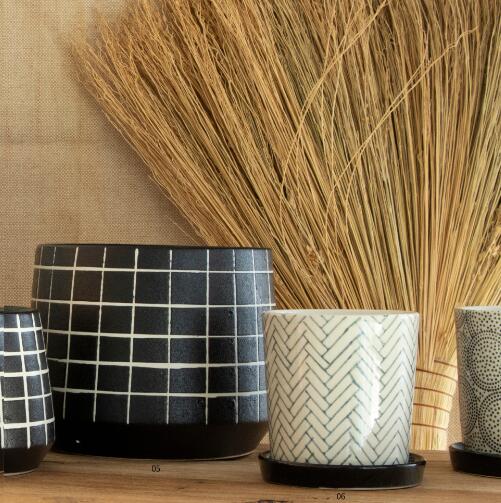 (Link: https://www.joyye.com/products/--456)

(3) Classic Textured Ball Vases from Joyye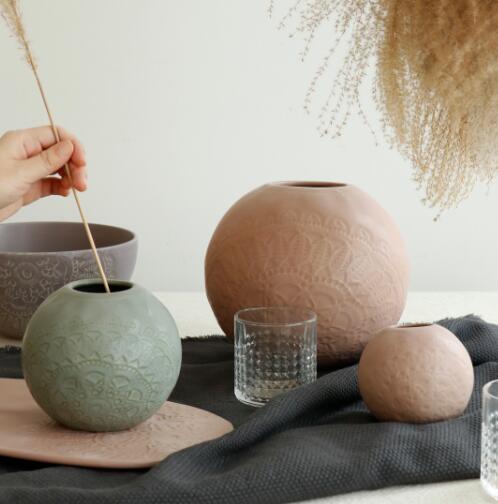 (Link: https://www.joyye.com/products/--455 )

(4) Modern Tall Vases from Joyye

(Link: https://www.joyye.com/products/--460)

(5) Minimalist Black Glaze Vases from Joyye

(Link: https://www.joyye.com/products/rustic-vase)

In conclusion, selecting your best vases is to understand that your vases matching your interior styles. Joyye is dedicated to providing multiple designs and crafts in ceramic vases. If you are interested in us, please without hesitation to follow us through our website https://www.joyye.com/