What is A Perfect Mug?
Views : 612
Author : Joyye
Update time : 2021-08-25 12:28:05
What is A Perfect Mug?
We always like to talk about the theme of Health. In China, people usually call it "养生". How should we maintain our health? Chinese people focus on tea, oatmeal, and milk. Like coffee is a must-have for foreign friends.
Hence, for better holding and keeping healthy, people will pay more attention to the mugs. What is the best mug for tea, oatmeal, and milk? Joyye has developed a wide range of mugs. All they are creative and also functional.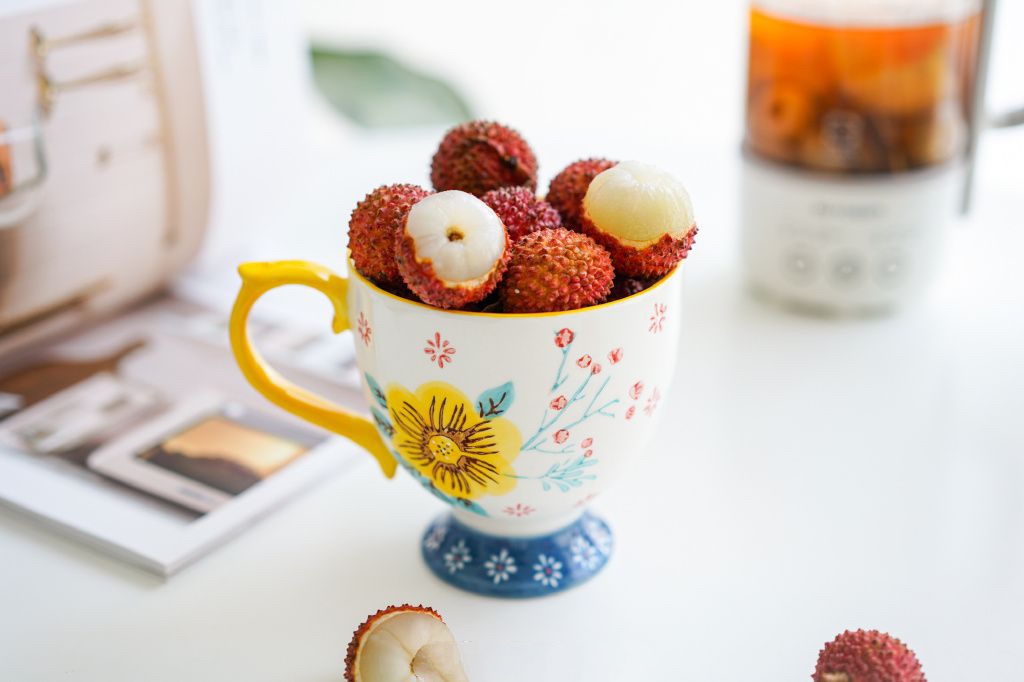 1.What is a mug?
The mug comes in different colors and sizes. Some people are more tea than milk. Also, they would like to use a mug for tea as well as oatmeal. Thus, the mug starts from 10oz and goes up to 15.25oz. They are available in various colors and crafts: shiny brown reactive glaze, white speckle glaze, double glazed, gold decal, and more.
Made of porcelain or stoneware, they are oven-safe and microwave-safe. What's more, they are sturdy for dishwashers. While Chinese people prefer warm or hot tea, porcelain mugs can maintain flavor and temperature.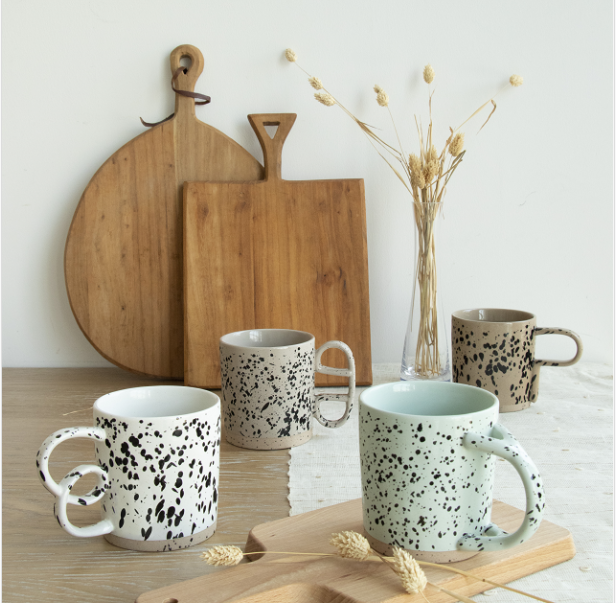 2.How to make it?
Start with clays, modify by handmade, it is made entirely of porcelain. As it is the same as porcelain features, there is no worry about food hygiene. After the high-temperature biscuit firing, the impurity is being burned off, the mug body will become stronger. That is mean to say, the mugs can go inside in the dishwashers.
Then it is a turn to the glazing part, each mug comes into a unique art after this part. They are available in various colors and sizes. Joyye has developed mugs made of porcelain or stoneware that are perfect for everyone who likes to have tea time, loves eating oatmeal, and presents all kinds of fruit and crackers.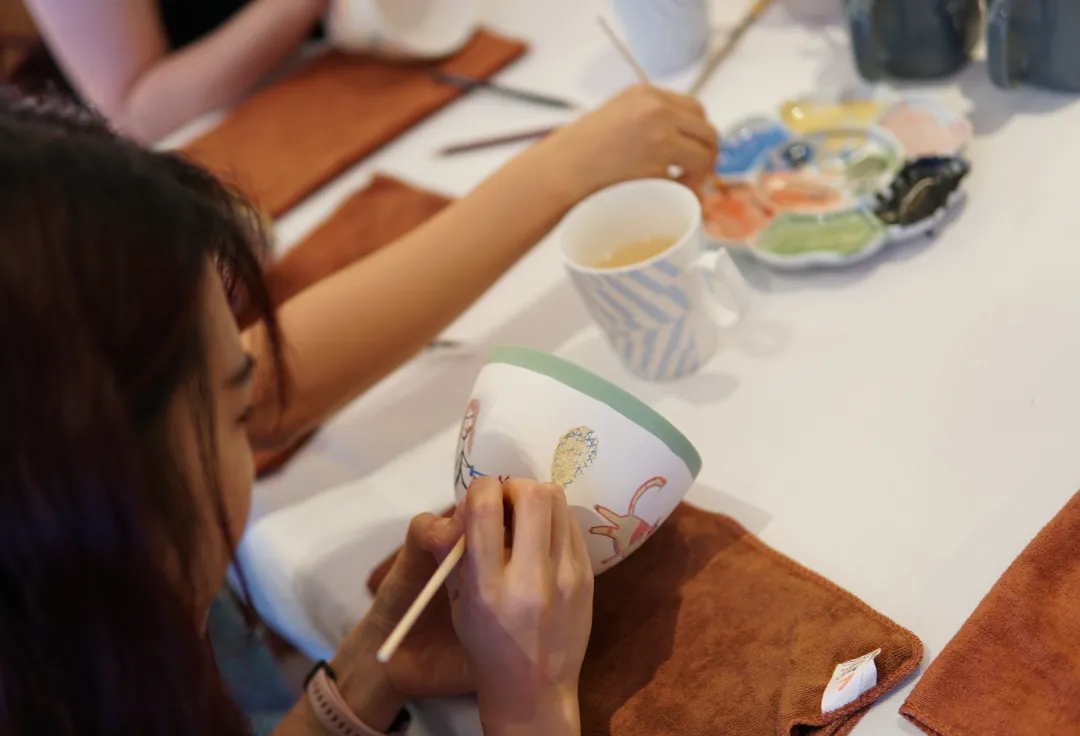 3.How to choose your perfect mug?
As people always like to take a sip of warm tea, the mugs are essential to keep the tea warm. Thus, we must focus on the material used. Compared with stoneware and porcelain, porcelain is the material that only firing at one time during production. It is obvious that porcelain is able to be in high-temperature resistance as well as rapid cold resistance. Therefore, the mugs maintain the temperature of your beverage.
The perfect mugs should be safe when they are in the oven, microwave, and dishwasher. As we can see, porcelain is a perfect material for those various environments. While it is often used in cooking, we thought it is ideal for fresh food.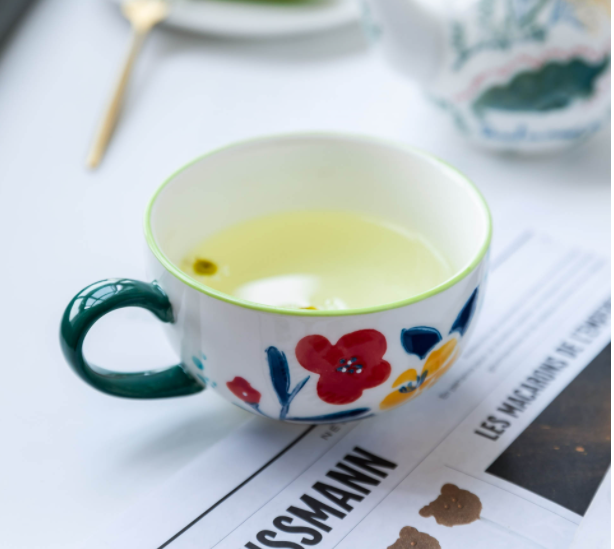 4.Joyye Mugs will please you
Years by years, Joyye has created a large range of mugs that comes in artistic as well as functional. Over 20 years, Joyye mugs maintain a huge success because of the high porcelain quality and design that keeps pace with the times.

As you can see, they come in a unique design.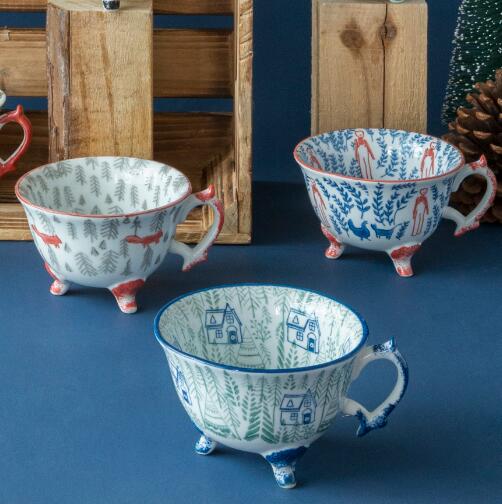 (Joyye 3 Footed Mugs: https://www.joyye.com/products/-)

Moreover, they are made from different handmade crafts.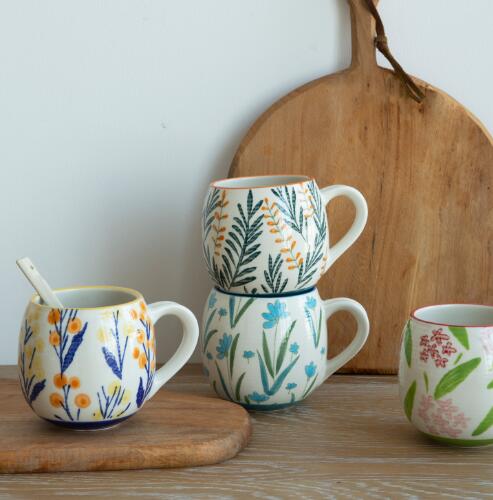 (Joyye Floral Mugs: https://www.joyye.com/products/--432)
Last but not least, Joyye mugs are environmentally friendly. What the materials we used are respectful of health. Joyye is deeply aware of the importance of sustainability and keeps going on in this way.


(Joyye Bohemian Mugs:https://www.joyye.com/products/--431)

Use Joyye mugs to have tea, serve oatmeal and drink milk. You will refind the joy in the food. For more inspiration, visit our website https://www.joyye.com/ and follow us!