6 Table Decor Ideas for Summer Party in 2022
Views : 562
Author : Joyye
Update time : 2022-06-20 16:27:56
6 Table Decor Ideas for Summer Party in 2022
Summer is on! We find ourselves craving vibrant and refreshing times, and thus, looking to bring those cheerful or playful moments home. Probably we are going to host a festive dinner party for pals and family. A summer party tablescape shall be full of seasonal elements and juicy table decors. Let's find out the best idea to set the scene.
1. Have Fun With Patterns
Want to add more fun to this summer? Why not play with those playful patterns? A bright colorful tableware set brings a dining table pleasant vibe, and it creates a relaxing chatting atmosphere for the meal. Lovely sea creatures and adorable pets for patterns seem to be good options.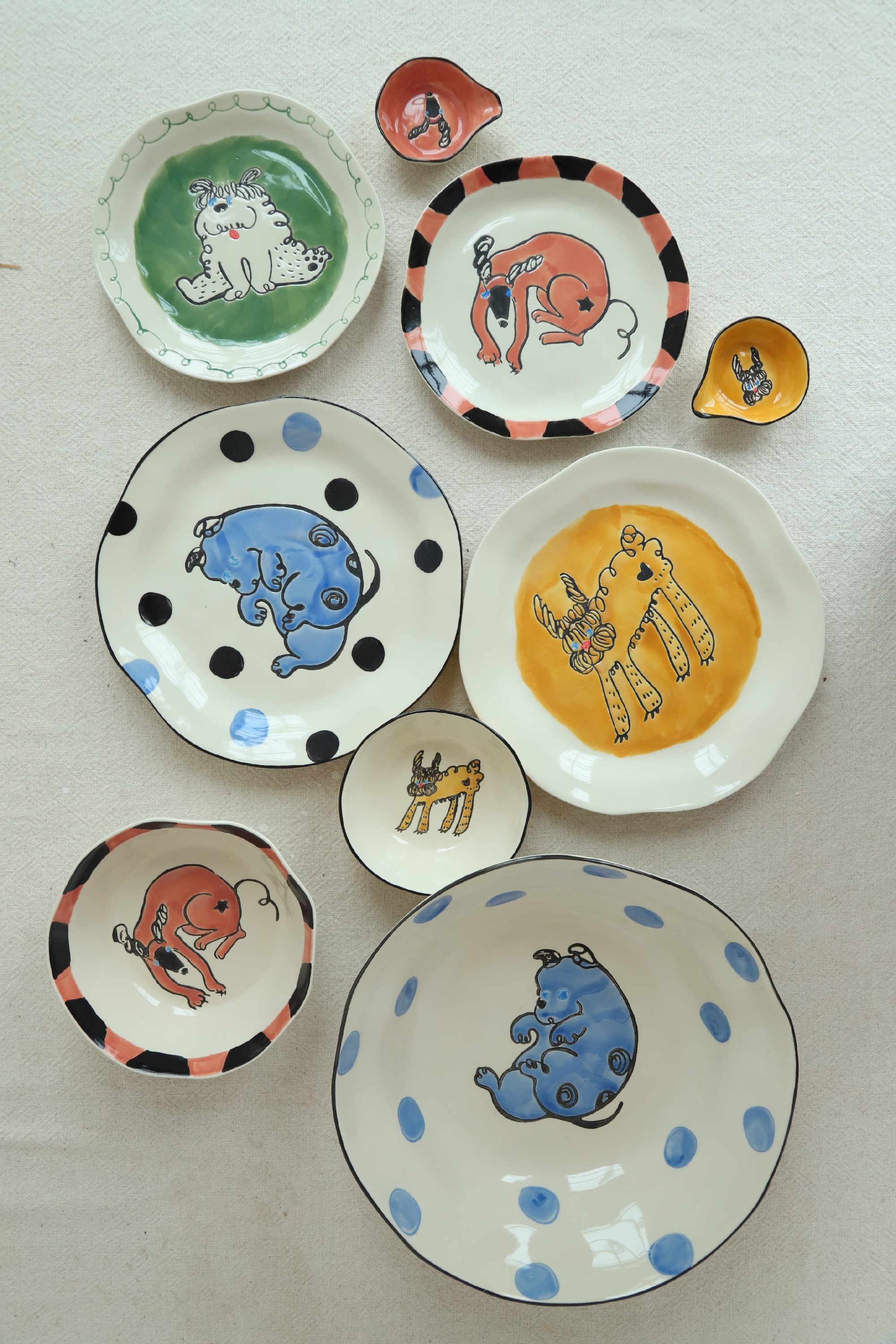 2. Decorate With Fruits And Vegetables
A healthy summer party should really go with fruits and vegetables. With a set of fruits-inspired or vegetables-inspired dinnerware placed on the table, it is absolutely stunning. The fruits-vegetables theme keeps trendy now and it provides your table scene with a fresh feeling. A bold, saturated hue delivers an eye-catching warmth.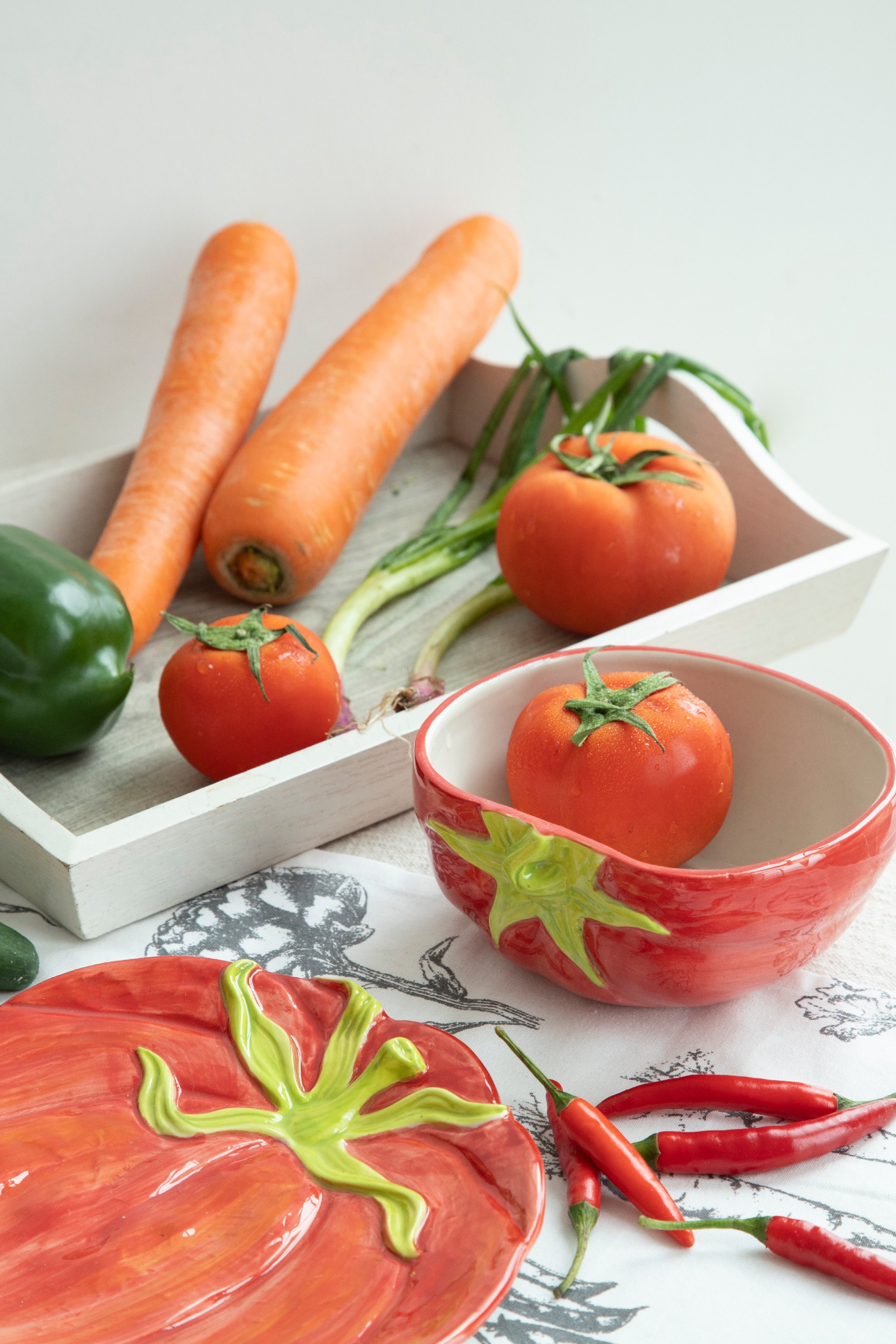 (Designed by Joyye, details at https://bit.ly/3bfQNSE)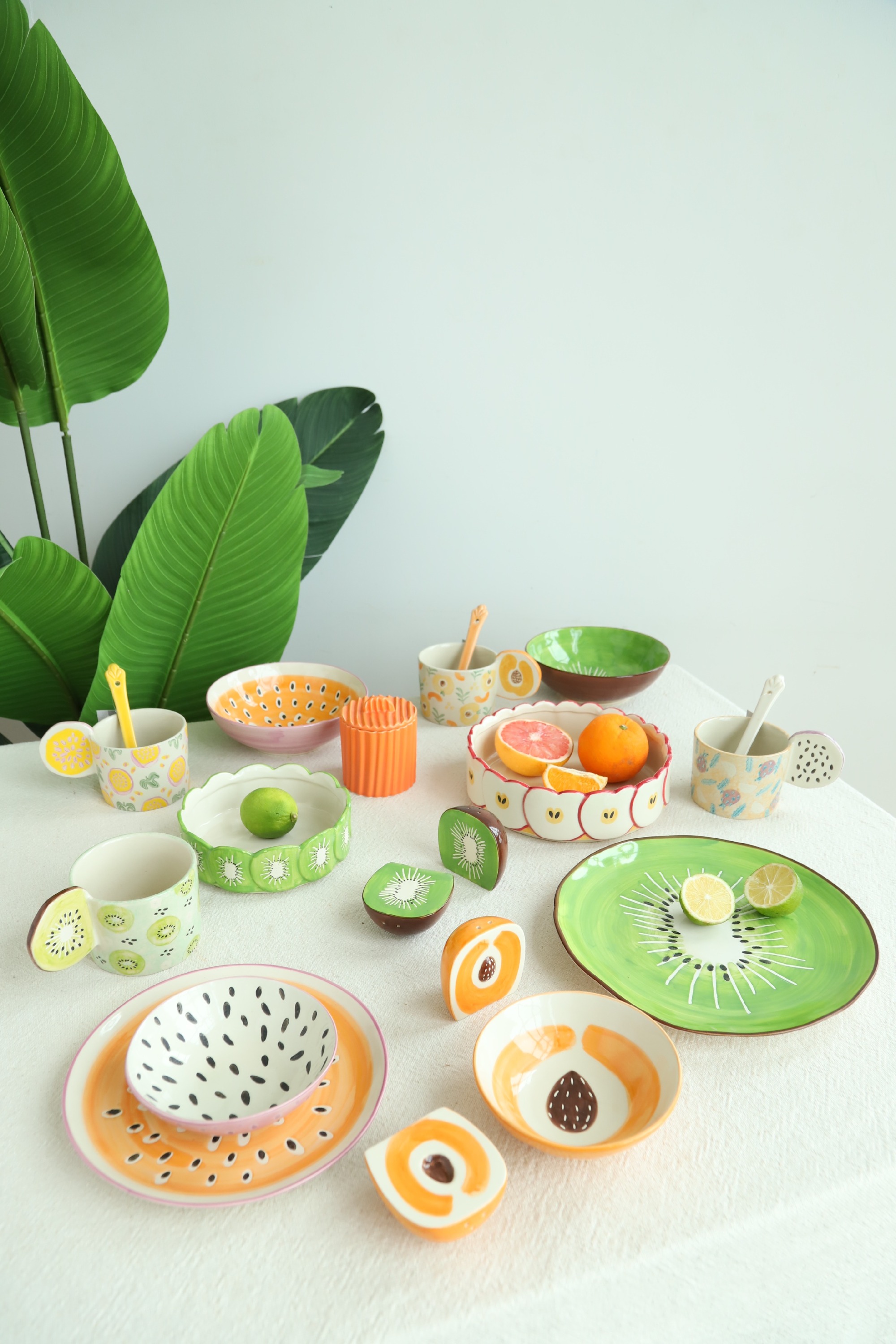 (Designed by Joyye, details at https://bit.ly/3zQonZA)
3. Turn It Into A Floral Game
Florals in rich shapes and cheerful palettes will set up a new country look table scene. Whether flowers in handpainted or in decals, they will highlight a romantic tablescape and try to make the table a softer place for this summer party.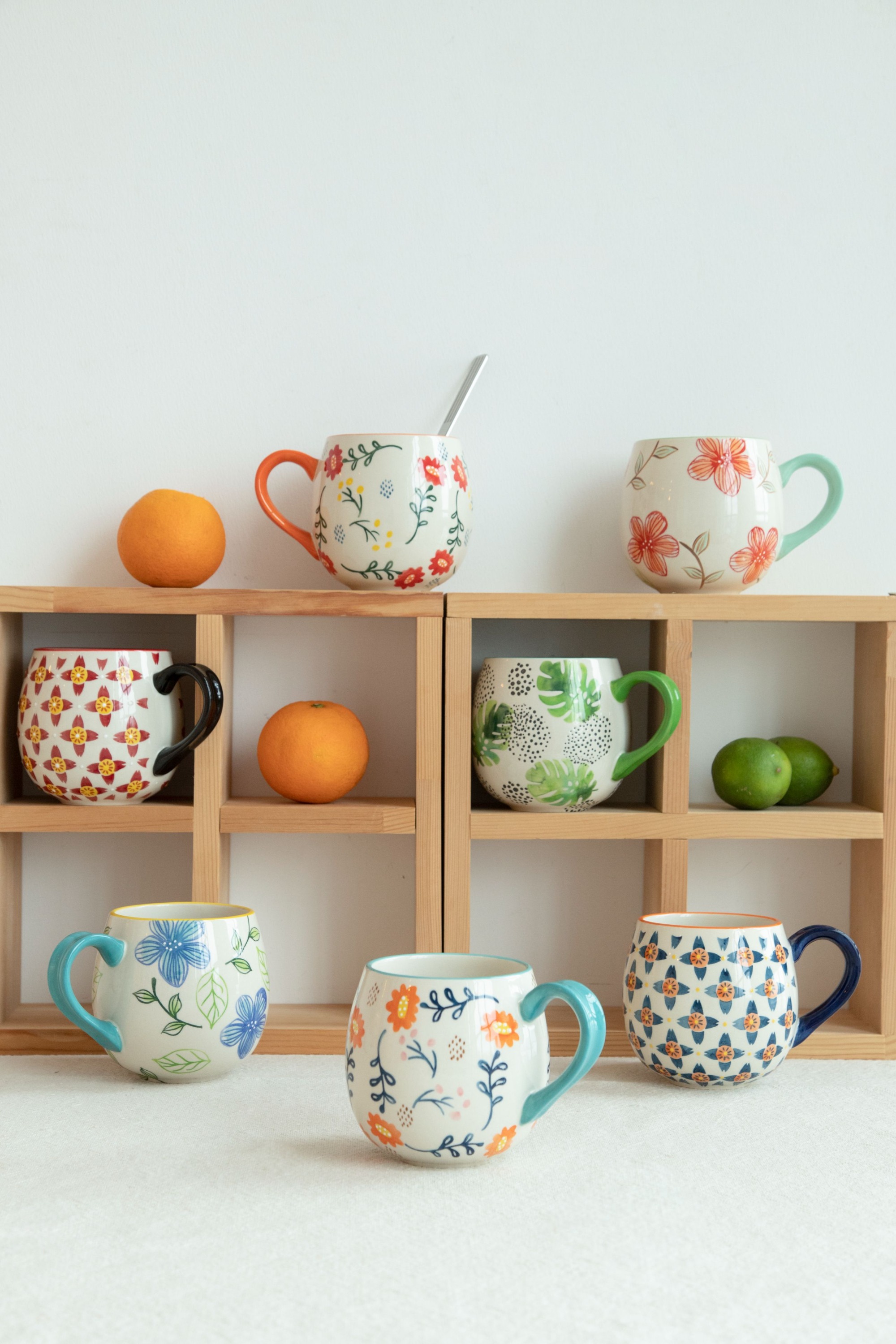 4. Make A Checkerboard Effect
The checkerboard pattern comes back again in this summer style trend. Lattices in regular soft expression would keep everything in a comfortable hue. Plus, checkers in irregular shapes especially in a flowing way might be the highlight to catch our eyes.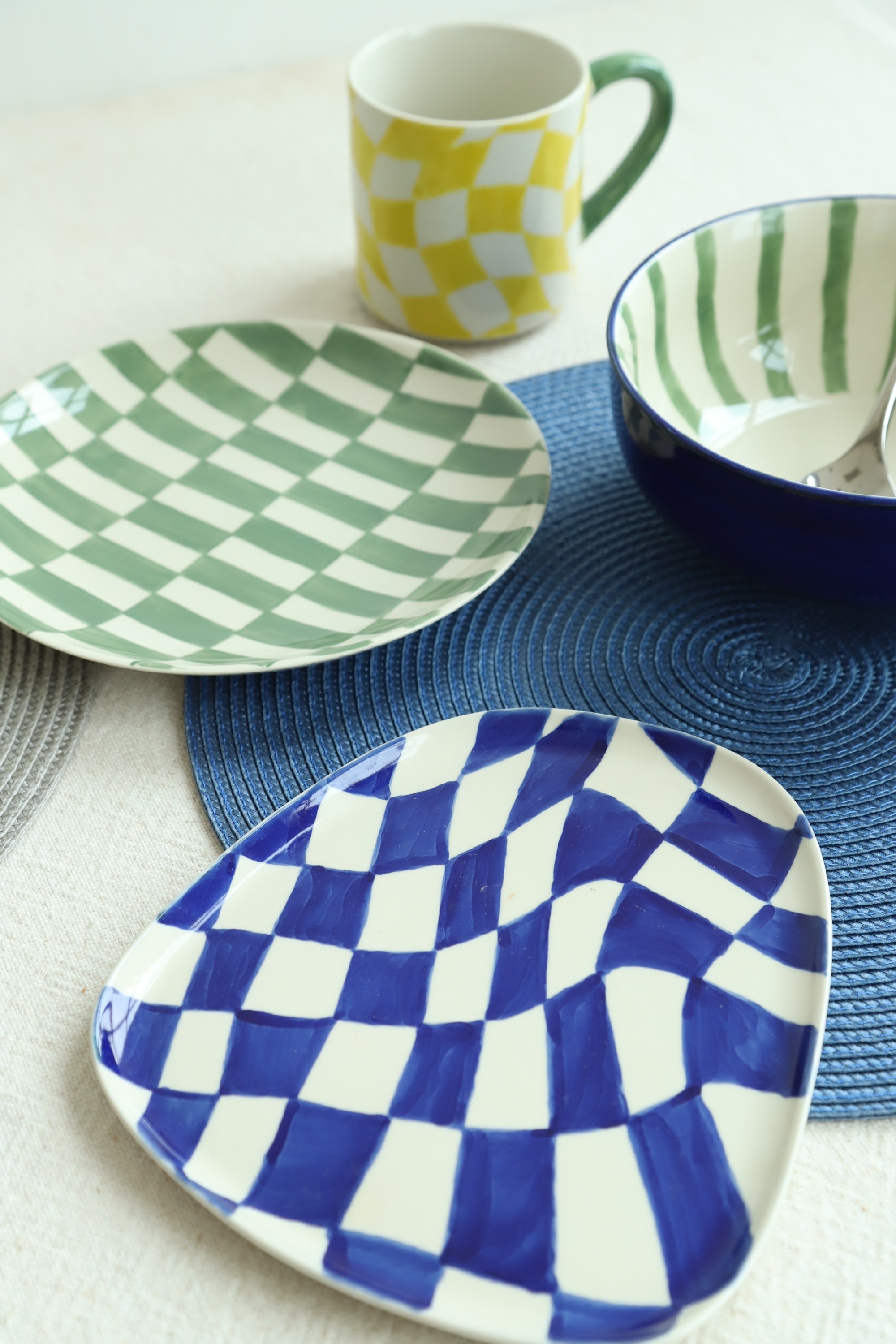 5. Use Stripes
Stripes are always classic but if you make a few changes to them, they can also work chic and stylish. Opposites attract, the flowing ones and the normal ones, the slim ones and the thick ones, the combination of bright and soft colors, all of these make the best contrast for such a vibrant summer table decor.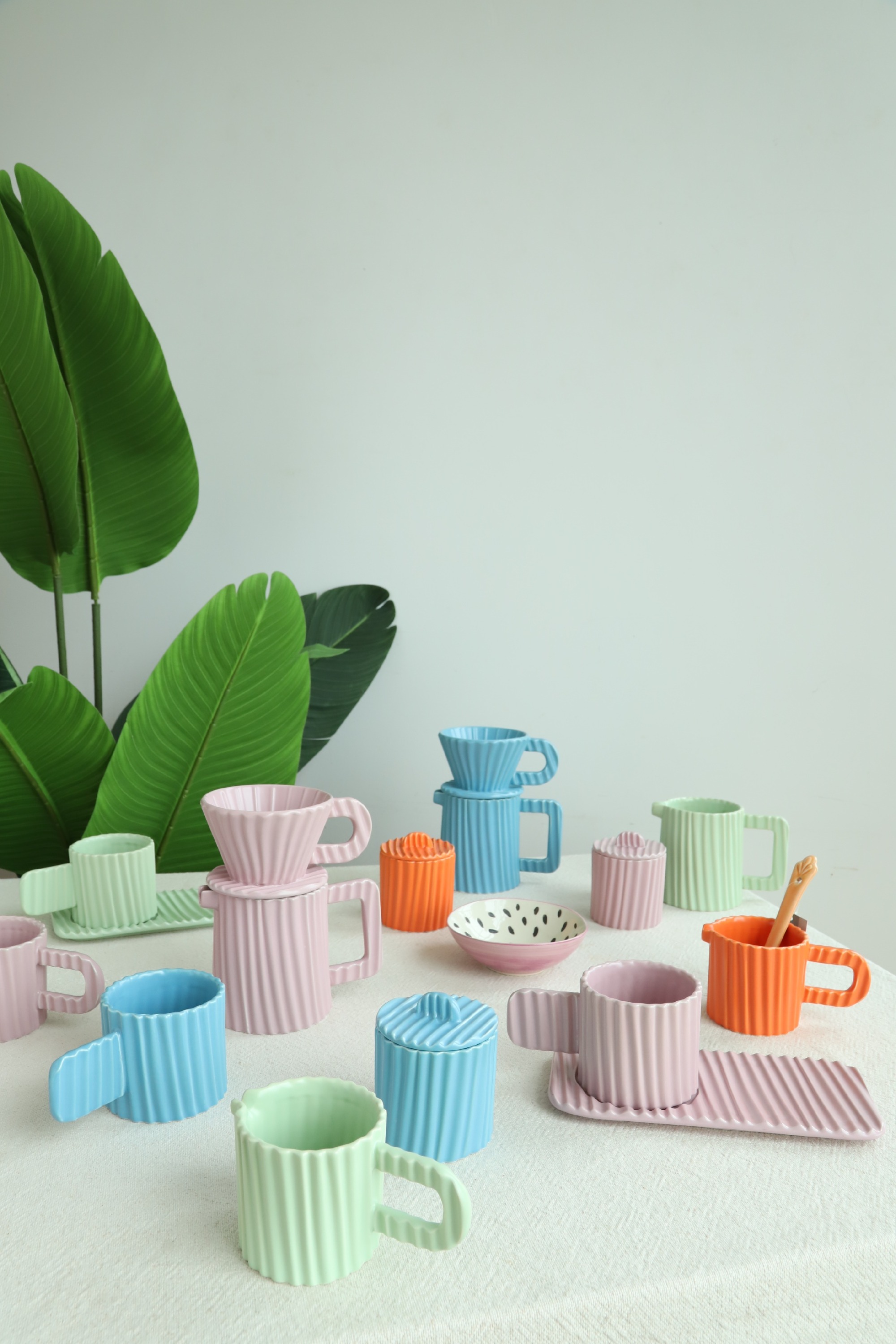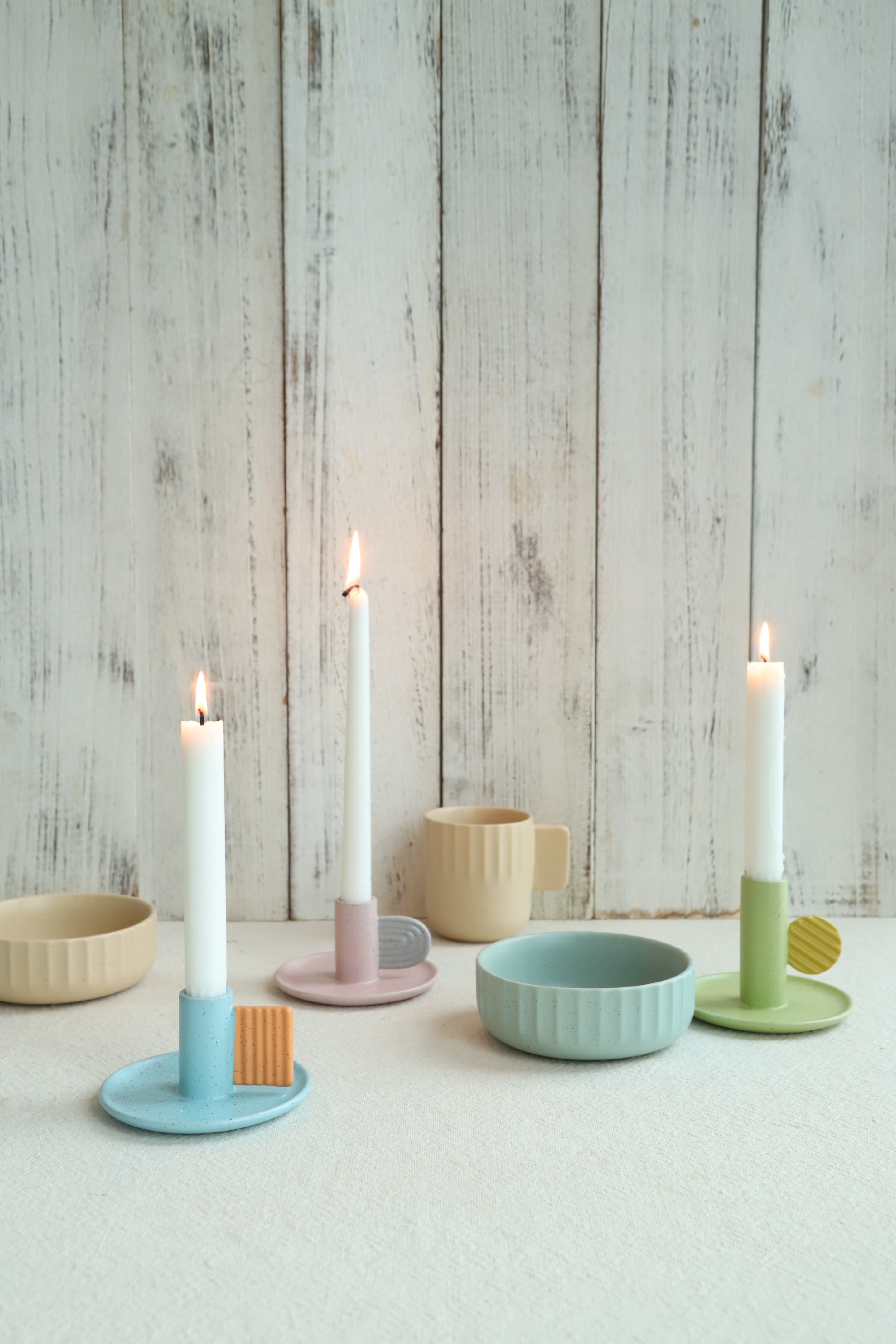 (Designed by Joyye, details at https://bit.ly/39B9Eaj)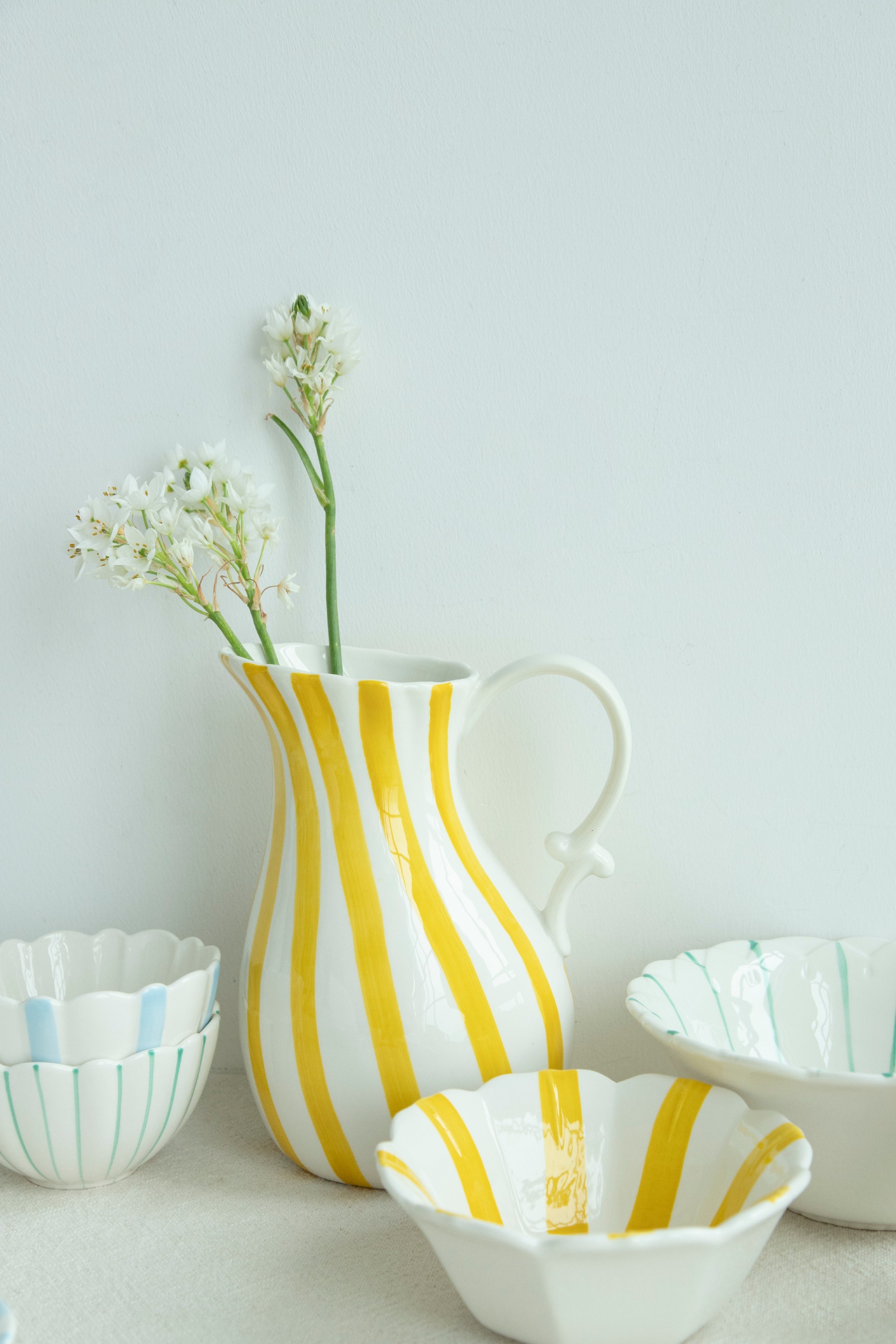 (Designed by Joyye, details at https://bit.ly/3zL1V44)
6. Simple Makes It Better
Less is more. If you want to get back a piece of quiet in this lively summer party, simple can be charming. From off-white, soft soil color, and dark grey, ground-inspired hues are simply the best. The new minimalist look of ceramic tableware brings a refreshingly modern look to a summer table setting.
(Designed by Joyye, details at https://bit.ly/3N7rKy6)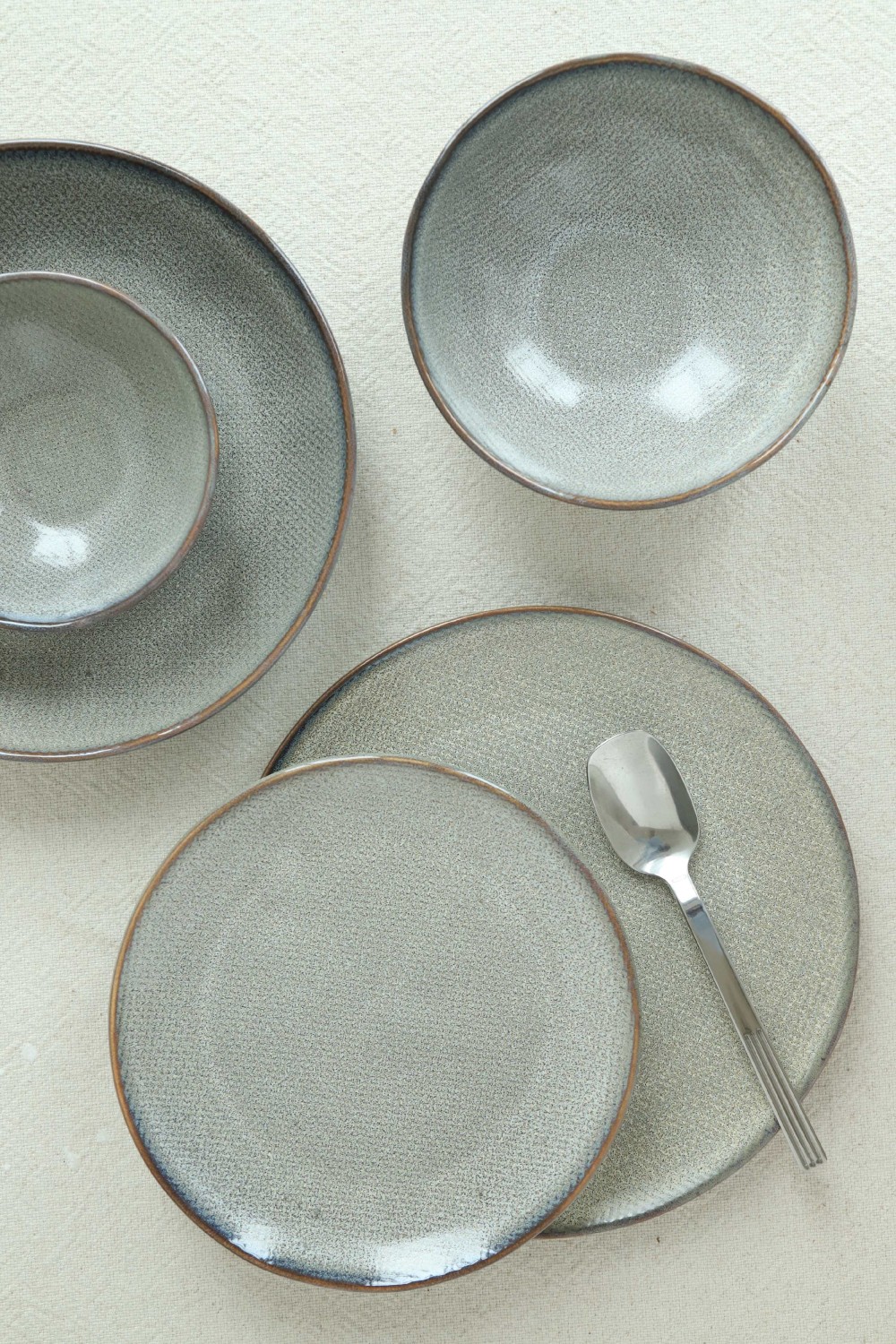 (Designed by Joyye, details at https://bit.ly/3zP3Gx9)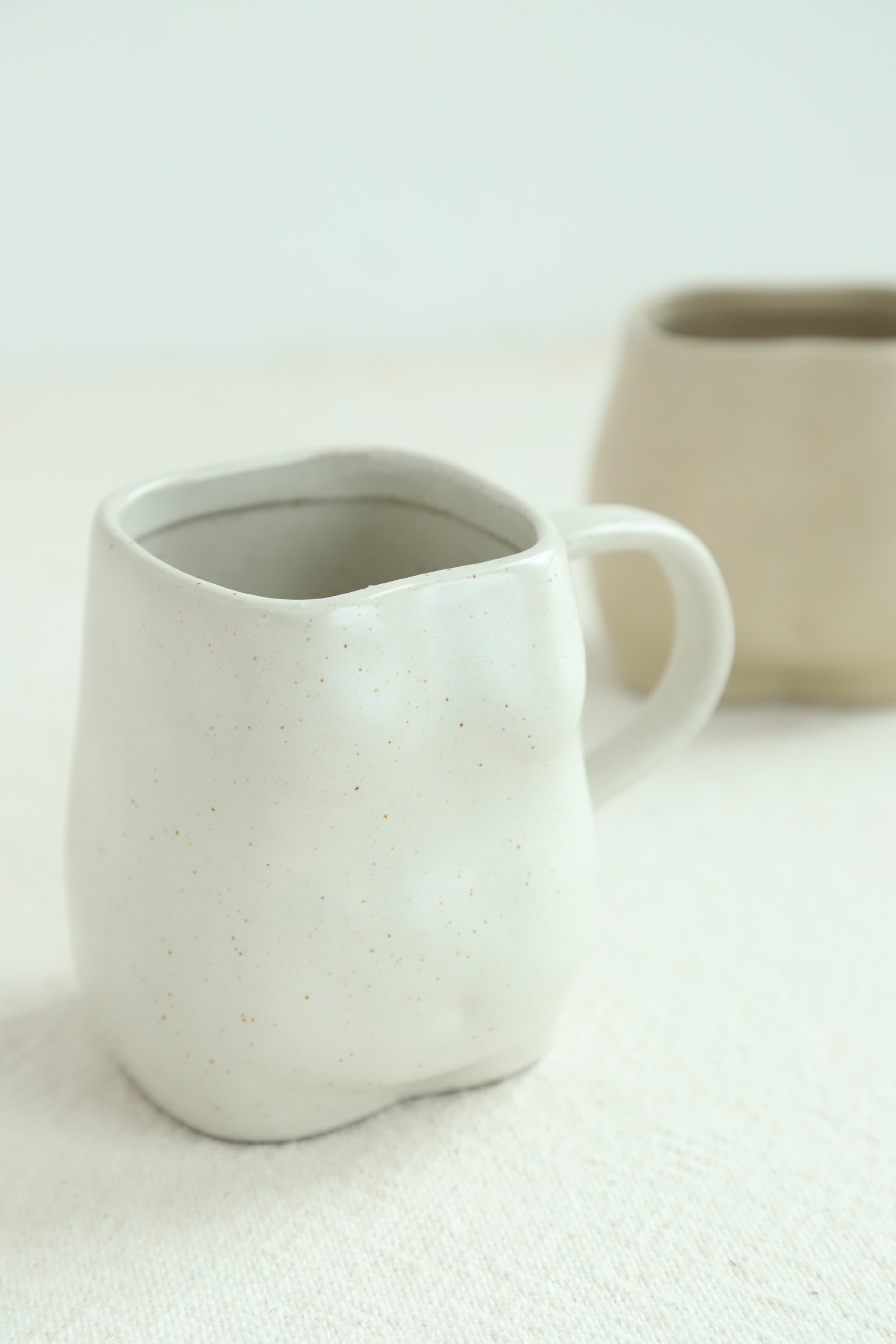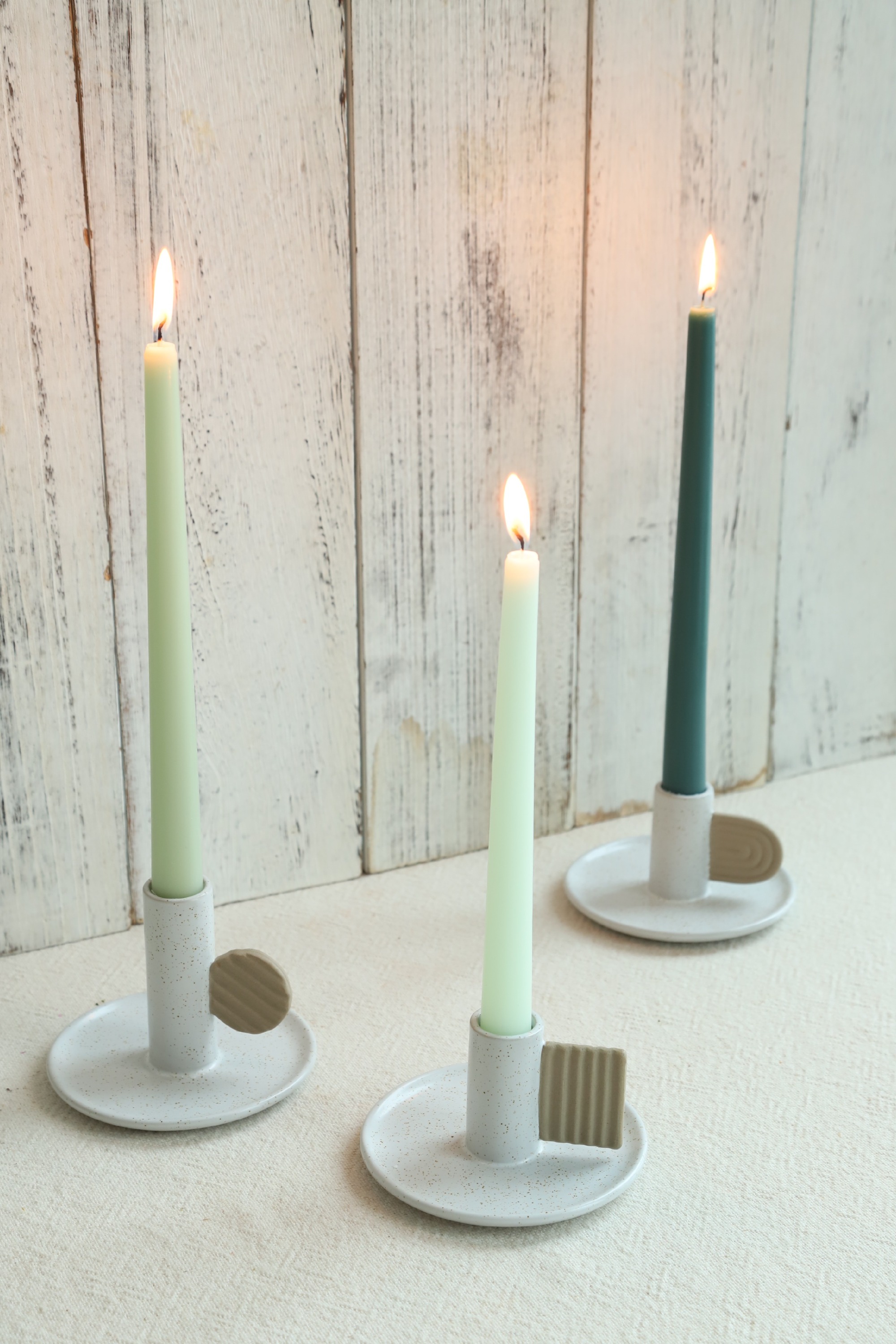 Summer is a time to burst of vitality, set your table with colorful, chic tableware, and pick up your favorite idea for your summer party table setting. Joyye is dedicated to providing custom ceramics homeware focused on quality and creativity, for more customization details, please contact us at https://www.joyye.com/.