Little Daisy Tableware By Joyye Helps To Dress Up Your Dining Table
Views : 583
Author : Joyye
Update time : 2022-11-21 14:50:34
Little Daisy Tableware By Joyye Helps To Dress Up Your Dining Table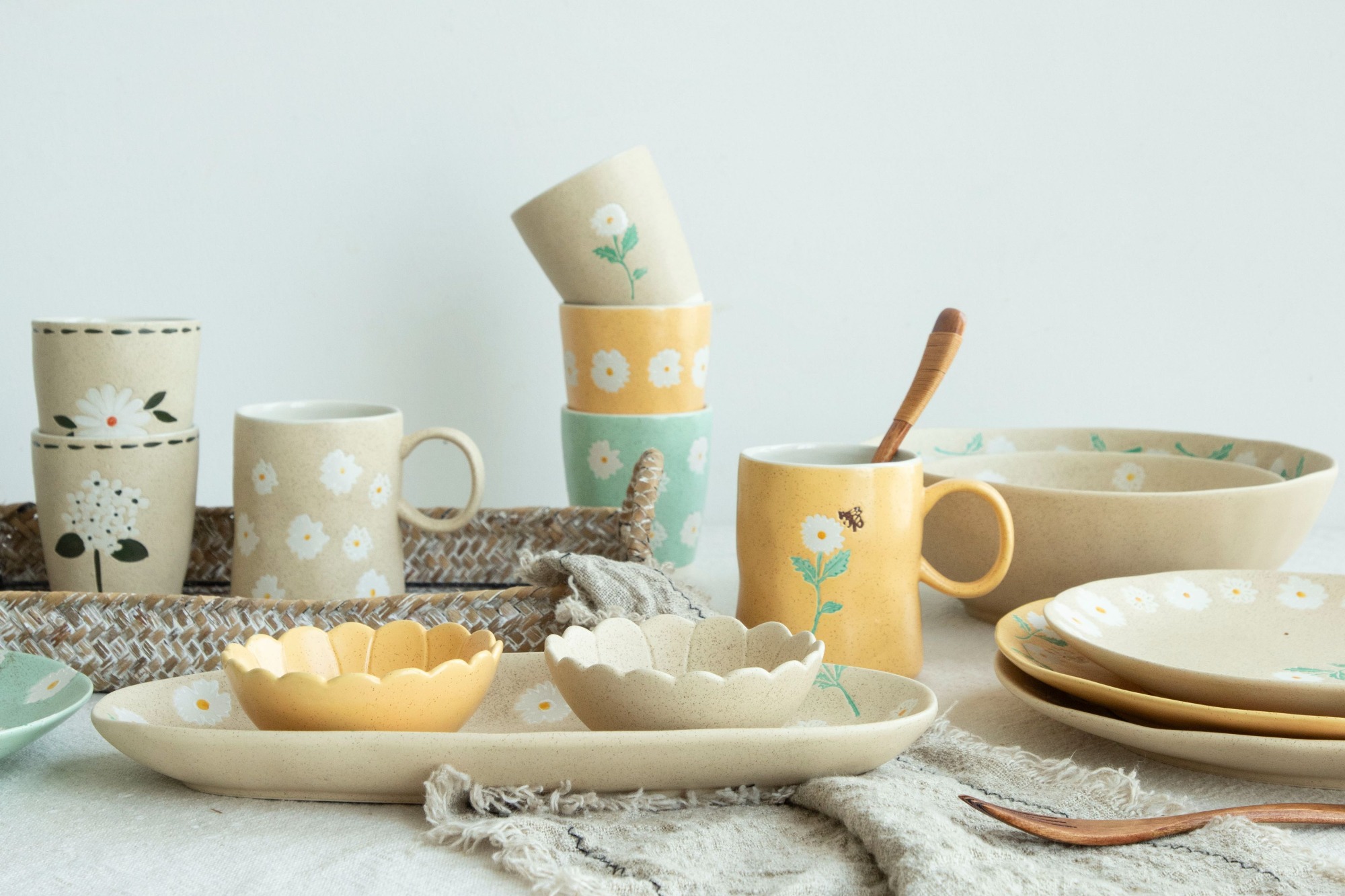 Flower represents Hope and Life. Find stillness and harmony at home with such a fresh and warm design. Our Little Daisy tableware collection is in organic shapes to create a more artisanal vibe, while bowls are in cute flower shapes to be unique.
By using the glaze-proof technique, the little daisy stamping patterns with hand-painted details maintain a clearly colored effect. Plus the speckled design, this collection is overwhelming a natural feeling.
1. Design Inspiration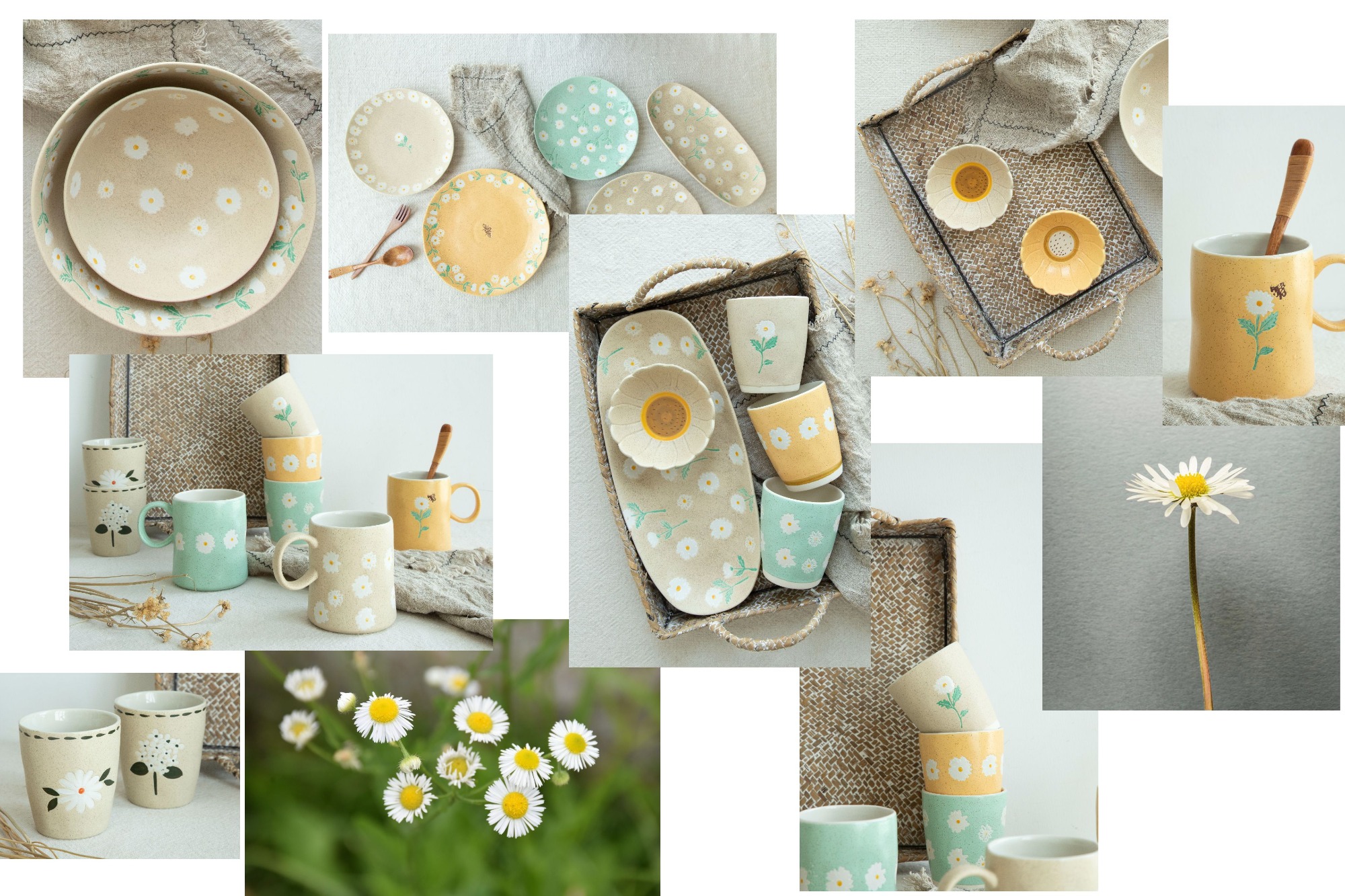 Taking inspiration from the little daisy on the country roadside, the little daisy for decoration placed on the center of a dining table, and the unique fresh vibe of the countryside, this collection is glazed in light tones, such as yellow and blue, and mostly glazed in beige. With matte glaze, it looks no more sharp but much fresh and warm. The little daisy and little bee for the finishes complement these colors.
2. Reliable Made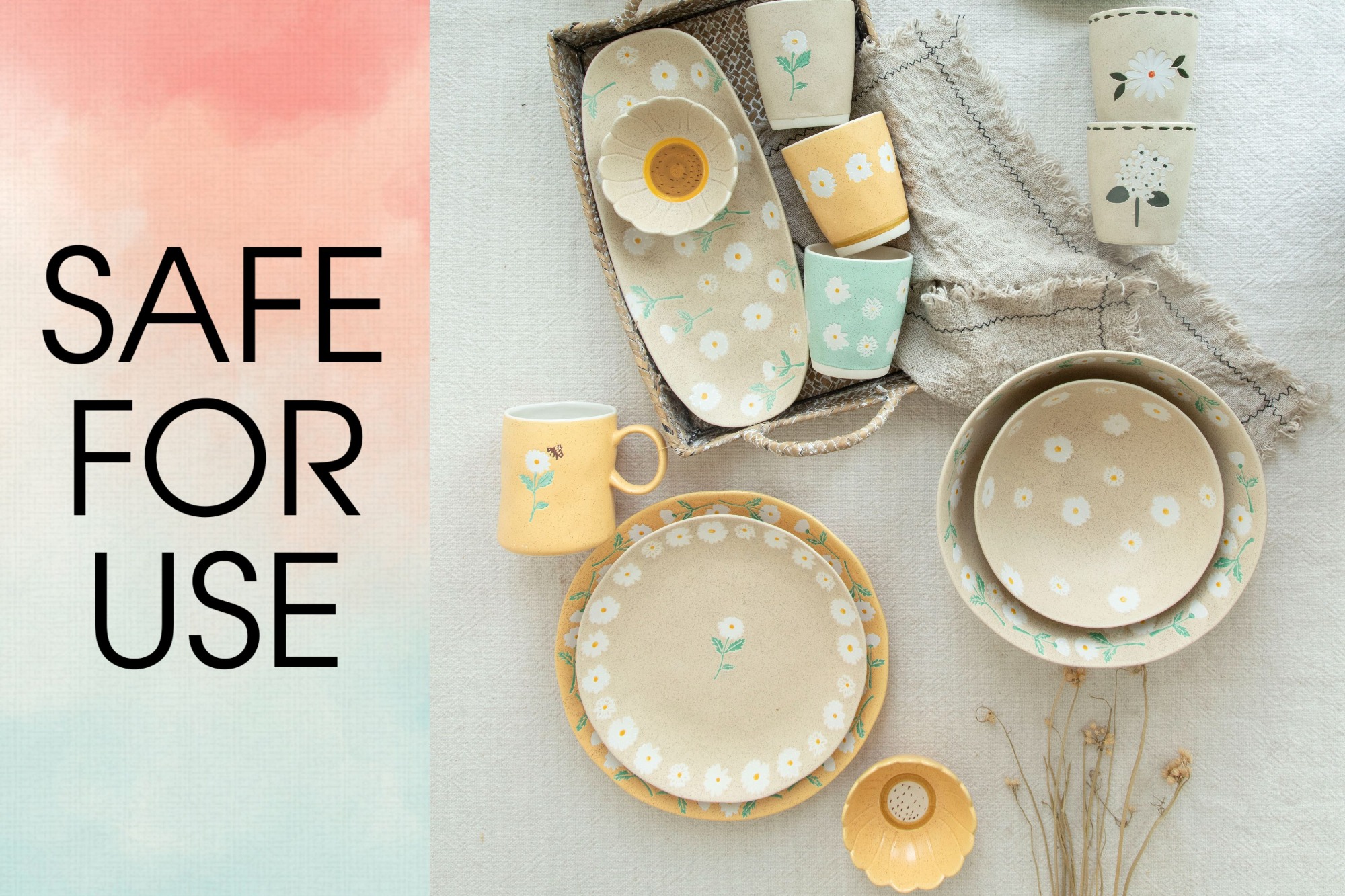 Made of durable stoneware, the Little Daisy series is not easy to crackle and is good for heat resistance. But there are still some precautions that need attention——Do not use direct heating with an open flame. Matte products are prone to scratches, so it is not recommended to use metal products directly on matte products.
3. Perfectly Application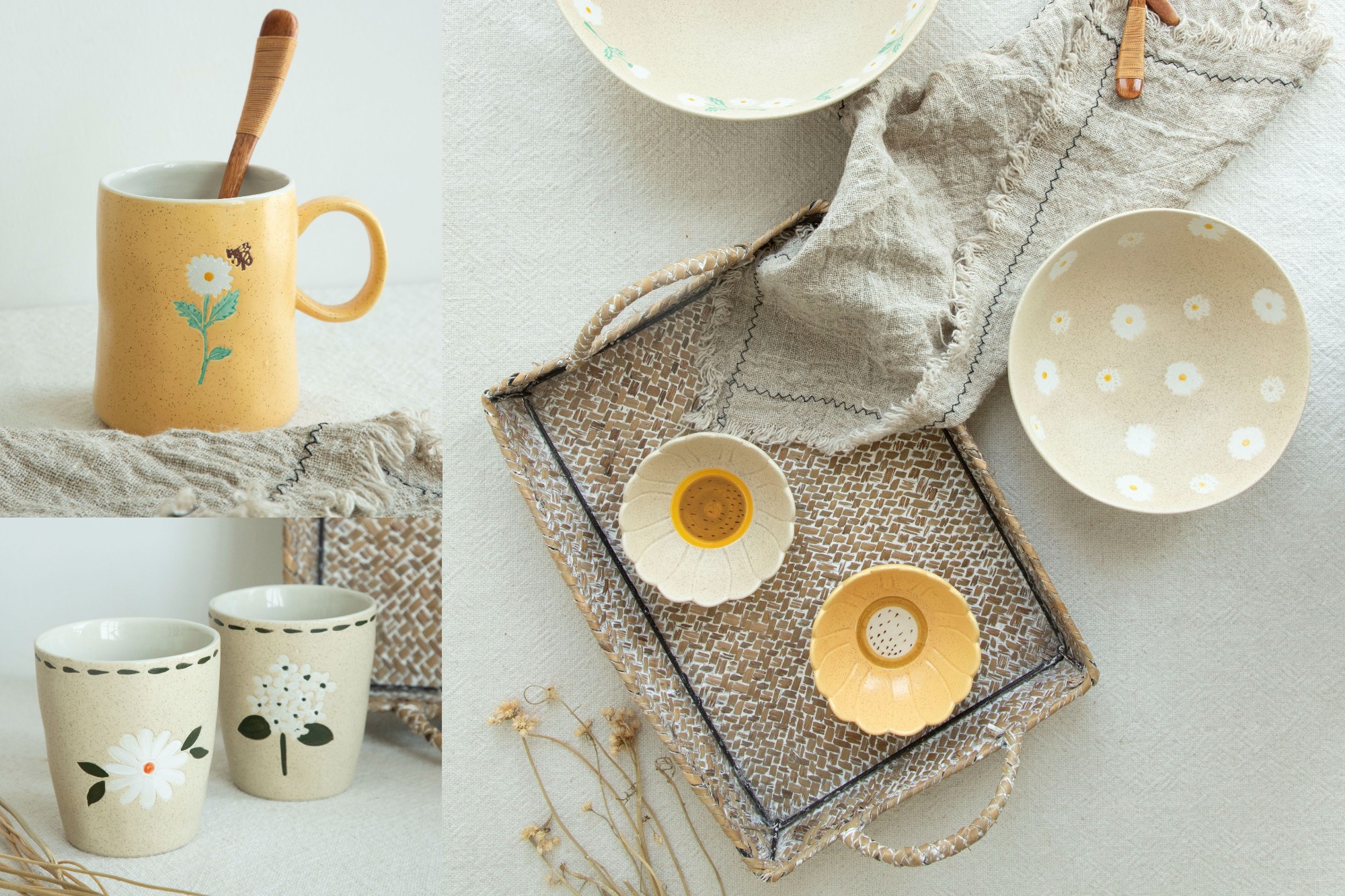 Little Daisy collection is designed for a fresh and casual life. Dressing up or down with ease on the dining table, and ideal for serving meals. In a nowadays fast-paced life, such a lovely tableware series for table decor might heal the soul as well as eases tension in everyday lives.
Joyye is dedicated to multiple crafts for creative ceramics, helping your home decoration with our trendy designs and reliable quality. Learn more about the Little Daisy tableware collection at Joyye, check more here https://bit.ly/3EL2JYN