3 Types of Glazes to Show Ceramic Beauty
Views : 725
Author : Joyye
Update time : 2022-10-20 11:15:39
3 Types of Glazes to Show Ceramic Beauty
Made of quartz, feldspar, and clay, ceramic glazes are a kind of silicate, and they finally are formed into a glassy surface to be decorative and also to be waterproof.
Glazing allows your pottery to be strong and solid, prevents liquid or gas erosion, and enhances the visually decorative level. Most practically, glazes can seal the clay bodies once fired and make them food-safe and waterproof.
Usually, ceramic glazes include Medium Temperature Glaze, Crackle Glaze, Transparent Glaze, and Reactive Glaze. Here, we are going through 3 kinds of common glazes and see how they are applied to ceramics.
1. Transparent Glaze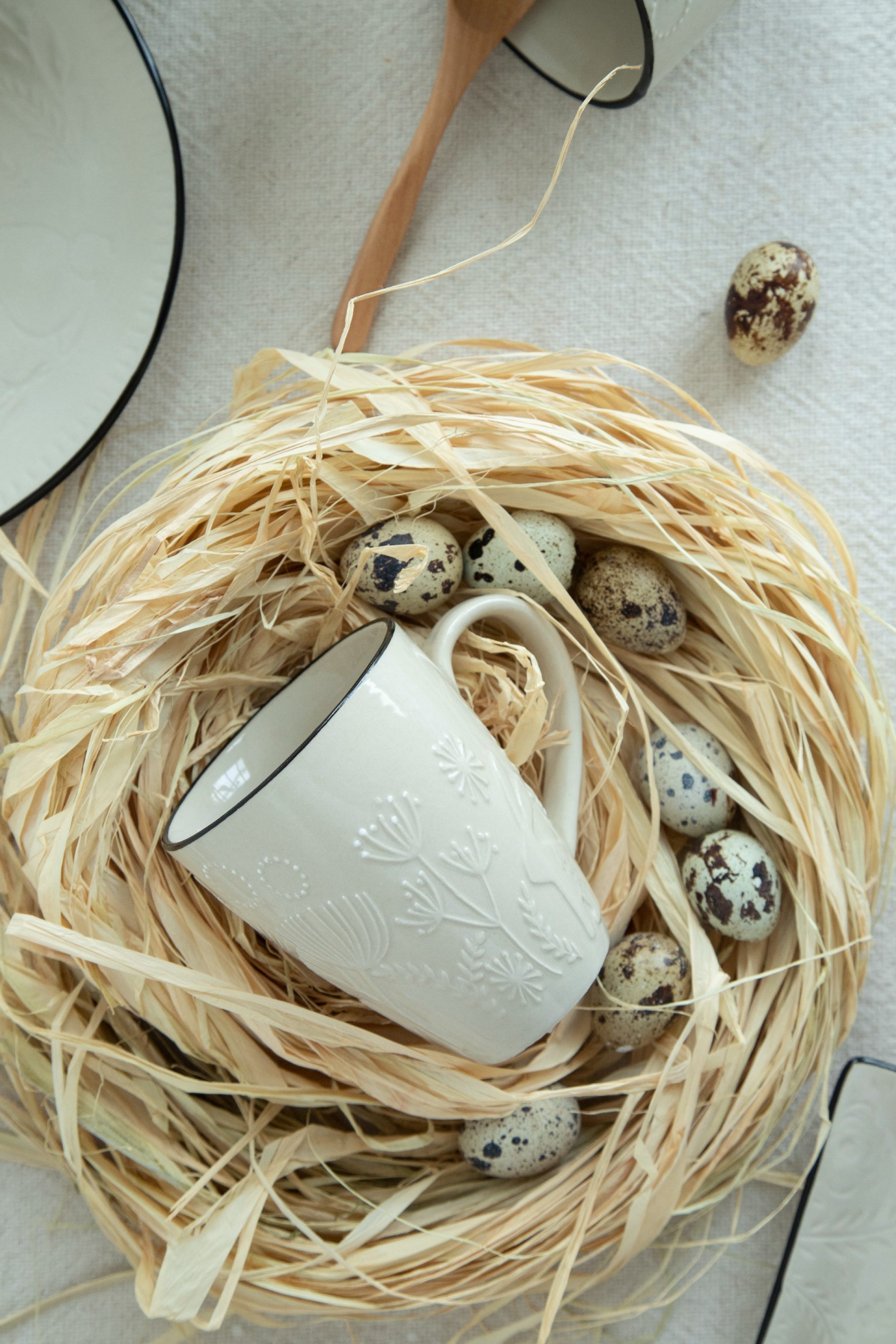 Transparent glazes are fired at 1200-1250 degrees Celsius. They are great for high transparency and are well applied to embossed and debossed styles, presenting the beauty of patterns. It is safe for microwave, dishwasher, and oven use.
2. Reactive Glaze

Reactive glazes are fired at 1200 degrees Celsius and it is a glaze change effect formed as the chemical elements contained in the glazed water produce oxidation reactions. Due to its sensitivity to temperature, it can not achieve the exactly same effect on colors and effects. Available for microwave and dishwasher.
3. Crackle Glaze

Crackle glazes are fired at 1150-1180 degrees Celsius and it works well on showing the beauty of shapes. Featured high transparency and made the glaze covered with many tiny mesh cracks, it still creates a smooth surface and gives an elegant touch. It is dishwasher-safe but not available for microwave and oven use.
4. Joyye Products Will Show You
(1)The Geometric Shaped White Embossed Design Tableware Collection by Joyye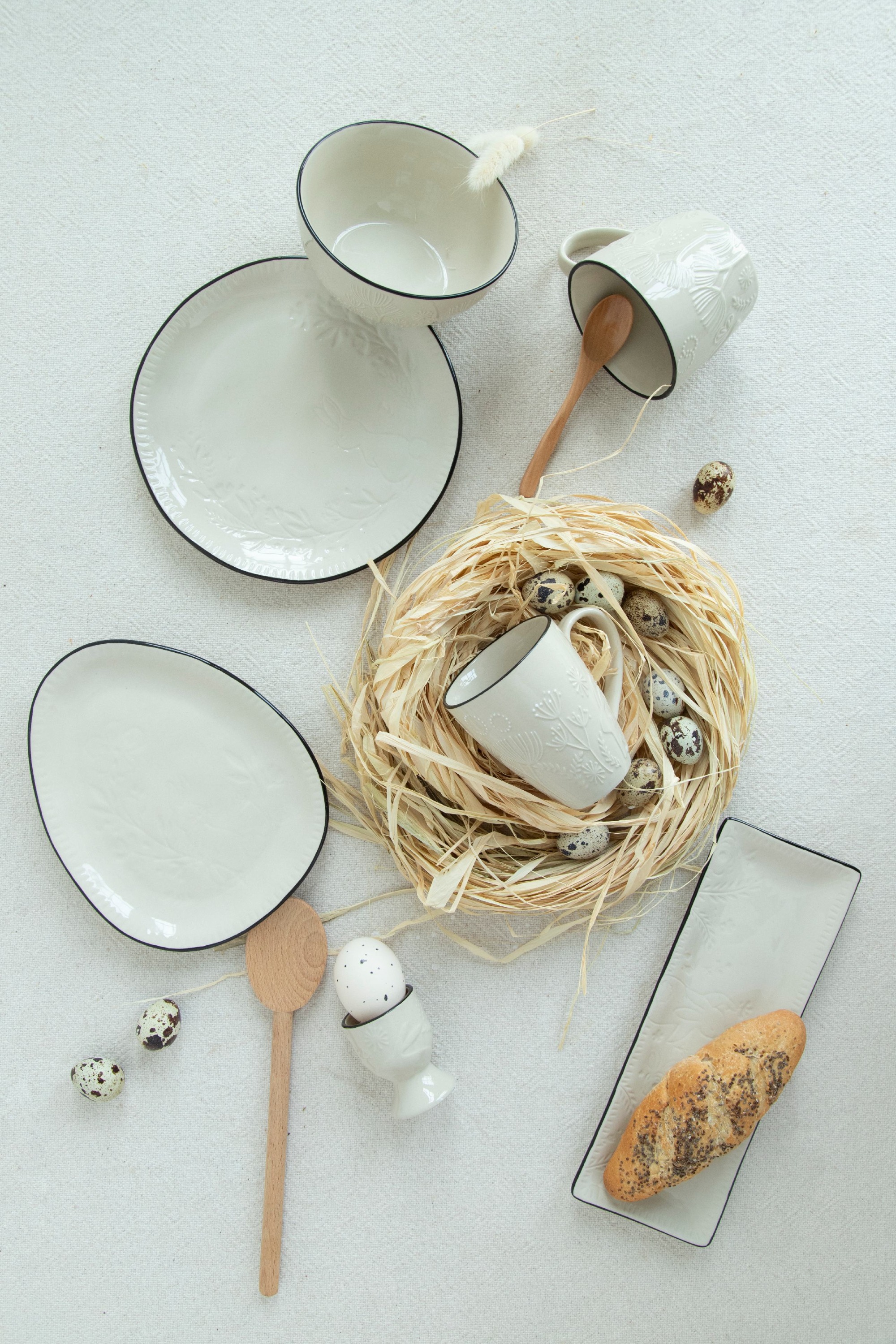 Shaped in various geometric—ovals, circles, rectangles, glazed in pure white and with black rimming, the embossed designs on the surface make it more exquisite. A whole set of tableware is fit for daily use at home or in the office, simple but delicate.
(2)The Light Brown and Black Gradient Textures Tableware Collection by Joyye

Adds an eye-catching visual tableware collection to the dining table. This gradient tableware series is a perfect addition to any contemporary-styled home. Combined light brown with dark black, it is great to set on a wooden tones tablescape. Embossed and debossed regular stripes to create a textured touch, and display it on your dining room table or living room to be timeless.
(3)The Grace Crackle Glaze Tableware Collection by Joyye

Crafted of stoneware with crackle glaze, this tableware collection is made of organic shape and debossed with not many plants or flowers. It offers a pure texture and a touch of grace in such muted color combination. Perfect to place on any tabletop and dress up your room. Customizations are available!
Joyye is always focusing on multiple crafts for creative ceramics, helping your home decoration with our trendy designs and stable quality. New autumn catalogs come! If you are interested in our products, please feel free to reach us at
https://www.joyye.com/
.