Joyye's efforts to support Hubei and resume work in 2020
Views : 1468
Update time : 2020-02-21 13:00:46
The breakout of coronavirus has prevented our timely resumption in early 2020. But now, situation has entered into a new stage. We are all well and stay healthy. Thank you for your caring and concerning about us! Everything is ready now. We just wait for coronavirus situation receded and everything can go back to normal. Here are some our efforts to support Jinzhou, Hubei province; and do preparation to resume work.

Part 1 Material assistance to Jinzhou, Hubei
We raised about 100,000 yuan to buy materials like disinfectants to support Jinzhou, a city near Wuhan in Hubei province with a severe epidemic.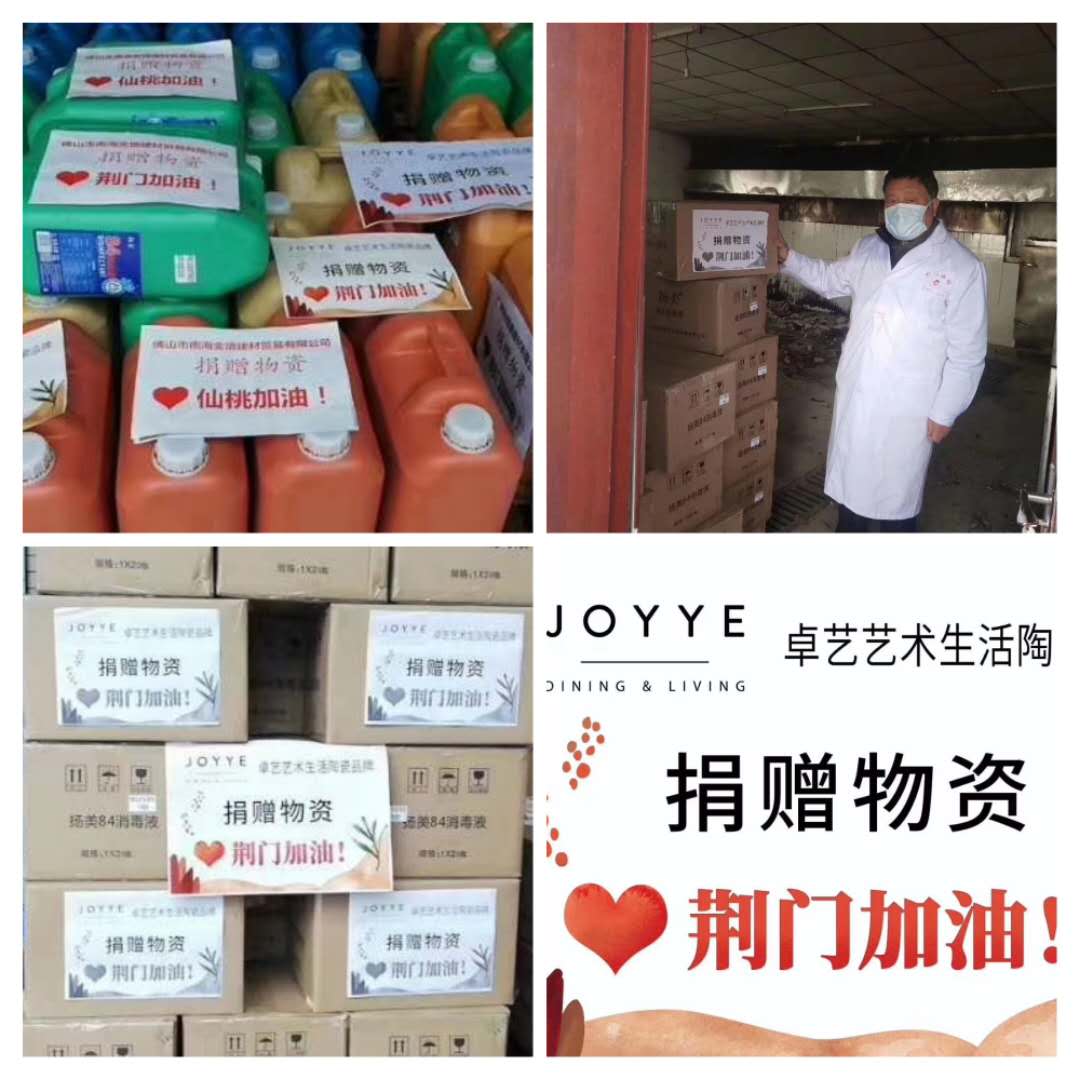 Part 2 Preparation to resume work
1. Temperature taken
Everyone needs to take his/her temperature before entering the Office Building.
2.Virus protection guide
We go to office and take the elevators by ways of staggering hours. And the virus protection guidances are posted in elevator lobby and corridor.
3. Sterilizing measures
Office areas have been sprayed with disinfectant fluid. In addition, disinfectant has been placed in bathrooms or beside the elevators, which are convenient for people to disinfect their hands before leaving.
4. Working gifts prepared
Everyone gets masks, a rag to clear office table and a pen to press the elevator button for avoiding touching. All are prepared by our company in advance.
Part 3 Production base preparation and resumption step by step
As a result of positive protective measures, adequate masks and anti-epidemic supplies were provided to workers, and the workplace was thoroughly disinfected, some workshops have been restarted. Now, when the foreign workers come back, our product will gradually return to normal.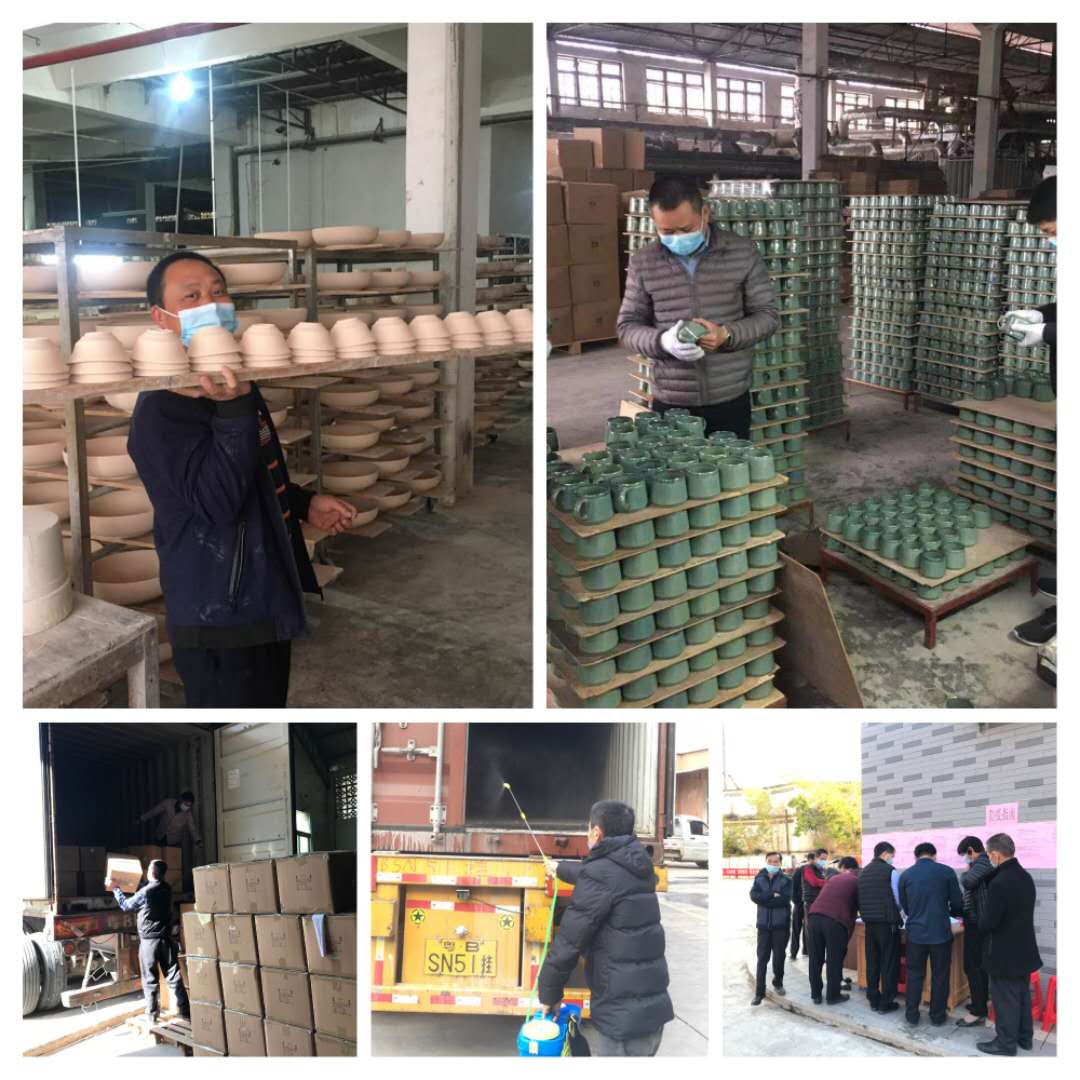 China is determined and capable of winning the battle against the coronavirus. We all take it seriously and follow the government's instructions to contain the spread of the virus. The atmosphere around remains optimistic to some extent. The epidemic will be eventually controlled and killed. And your understanding and support will be highly appreciated.