How to Set Your Christmas Table?
Views : 479
Author : Joyye
Update time : 2021-12-24 11:59:27
Christmas is a festive day full of joy and love. Preparing a Christmas table is an activity really matters. As the table setting will be your essential backdrop for your Xmas memories, no matter what you choose to set out, it is worth being valued. Hence, to decorate your table for Christmas, we could start with a table style selection.
1. Traditional Vibe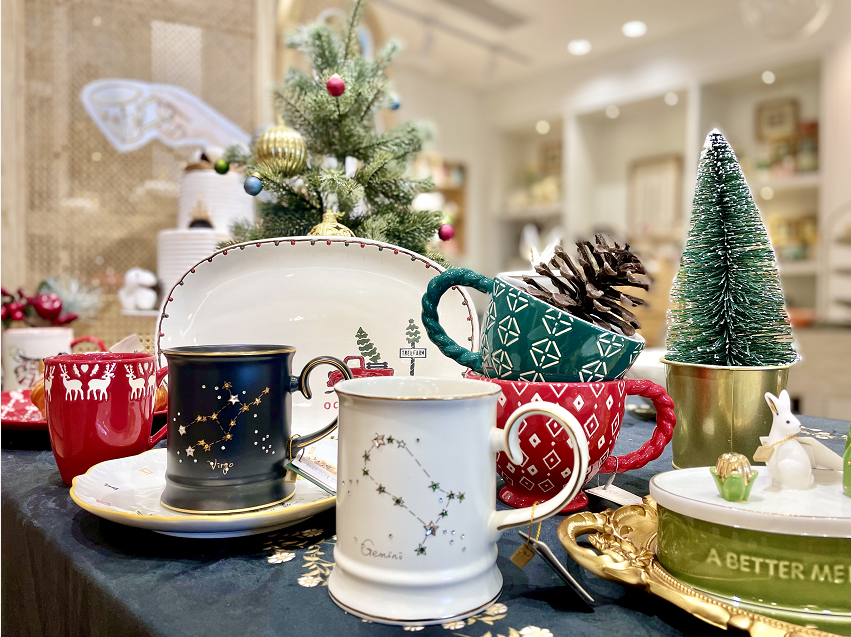 A color combination with red and green stands for the traditional style. A dark blue table cloth, white tableware, red and green mugs, and gold ornaments create a joyful vibe. By adding pinecones and accessories to provide natural touches.
2. Elegant Chic

There is a typical thought that black and gold would be the elegant and classic one. Actually, when white meets green, also with some gold accent, it is perfect for the classic table setting. Christmas tree and fir trimming are common patterns for tableware. With gold cutlery and a few gold glaze plates, it creates a scene that appeals to the ones' pursuit for a delicate lifestyle.
3. Embrace Nature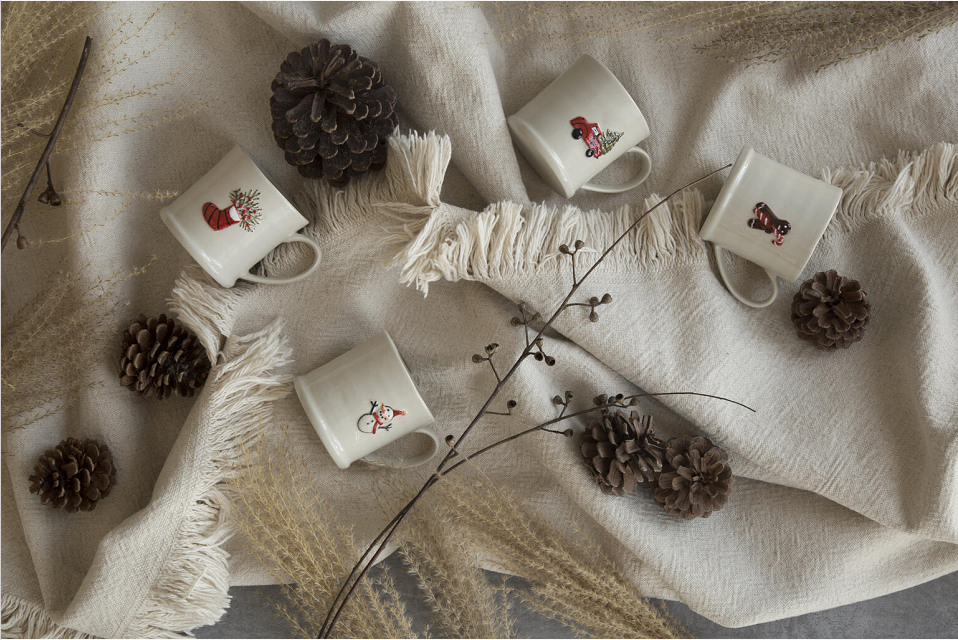 A rustic-toned dining table could be completed with a beige table cloth, some pinecones, and dried grasses to mix a natural feeling. Mugs made of white stoneware with embossed Christmas elements painting are cute. Back to nature is a trendy style for table setting.
4. Joyye Christmas Collections
To help you set the scene, Joyye Christmas Collections create a touch of cozy in your dining room.
(1) Christmas Time Tableware Collection from Joyye

Against a white background, green Christmas trees and gold rims are the perfect decors for this Christmas Time Tableware Collection. The speckled design makes it look stunning and perfect for elegant style.
(2) Premium Metalic Tableware Collection from Joyye

The Premium Metalic Tableware by Joyye is a classic series. The stunning stoneware tableware is made in wonderful gold and black colors. The collection will add a stylish and luxurious touch to your Christmas table setting.
(3) Happy Christmas Mugs Collection from Joyye

The traditional Christmas color combination is no doubt that belongs to Red and Green. With Xmas animal patterns in glaze-proof in various colors, all of them are creating a joyful Xmas look. Made of stable stoneware in a popular mug vessel, the Happy Christmas Mug Collection is suitable for helping set the scene. Various colors and shapes are available.
(4) Snow Man Mugs Collection from Joyye

Embossed with snow, Christmas tree leaves patterns, the Snow Man Mug Collection is made of strong stoneware in soft white glaze. The round mug body also brings us a soft touch, providing a warm vibe this Christmas. Various shapes and patterns are available.
Tableware is an important part of table setting, especially on this festive day. Joyye focuses on multiple techniques for creative ceramics, helping your dining room setting with our trendy designs and stable quality. If you are interested in our designs and products, please feel free to reach us here https://www.joyye.com/